Economic infrared heat panel with a 5-year manufacturer's guarantee for wall and ceiling mounting BASIC HEAT IP54 – ORDER NOW!
The versatile model from our Heatpanel collection combines superb value for money with great heating performance.
The heating plate BASIC HEAT IP54 features a robust and durable heating element. The smooth, white painted surface of the infrared heating element is highly scratch resistant and won't yellow.
Intelligent infrared technology for that comfy fireside atmosphere
With its easy-care surface, the BASIC HEAT IP54 fits discreetly into your existing wall set up. An additional distinguishing feature is the noticeably longer durability of the heating element.
BASIC HEAT IP54 heat panels offer cozy and reliable warmth in all interior areas including wet rooms to a fantastic price. Our low budget heat panel in fresh white color and with a smooth surface is the ideal solution, if you are looking for an inexpensive and efficient wall heater. Easy to handle with an On-/Off switch and waterproof (IP54), this heating panels offers many possibilities in private and commercial surroundings. Please Note: for wall mounting only!
Delivery includes mountings and fixings, plus detailed instructions for wall installation.
At a glance:
Smooth white painted surface

Frameless

15 mm thick

Internal reflector = nearly 100%
of the heat is radiated forward

Fittings supplied

Includes 1.9m cable and plug

5-year guarantee

Waterproofed IP54

ON/OFF switch
MODELS LIST BASIC HEAT
ARTIKELNR. / CODE
OUTPUT
COLOUR
DIMENSIONS
(W x H x D in cm)
WEIGHT
PROTECTION CLASS
HEATABLE AREA
BHPBH50100500
500 Watt
white smooth
50 x 100 x 1,5 cm
10 kg
IP54
ca. 10qm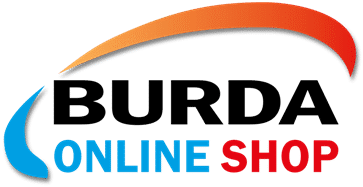 Sie sind Händler, möchten Vertriebspartner werden oder ein Großprojekt ausstatten?
Wenden Sie sich bitte direkt an unsere Vertriebsabteilung für Preislisten, Konditionen und Projektberatung.
Sie erreichen unseren Sales Support telefonisch unter +49 6173 324 24 26 oder hinterlassen Sie Ihre Nachricht über unser Kontaktformular.
HEATPANELS – Infrarotheizungen