The new Burda 03/2018 Complete Catalogue is out, order it now!
Our new com­ple­te cata­lo­gue is now avail­ab­le in a new design with all the essen­ti­al pro­duct infor­ma­ti­on at a glance.
PRODUCT NEWS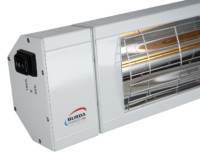 SMART IP24 now also avail­ab­le with a switch, on the device
The new SMART S IP 24 (BHSS) with splash pro­tec­tion has an inte­gra­ted switch func­tion with which the radi­ant hea­ter can be regu­la­ted on two levels (50/100%). With pro­ven LOW GLARE tube with up to 5,000 hours ope­ra­ting time and redu­ced red light con­tent. Avail­ab­le in white, black, and sil­ver. See pro­duct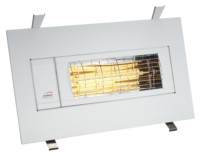 SMART FRAME IP24– the popu­lar cei­ling-moun­ted model now sui­ta­ble for out­door use
Cer­ti­fied to IP24 (Water­pro­of) and with a new stain­less alu­mi­ni­um frame, the reces­sed spot­light can be instal­led seam­less­ly in cei­lings or walls, such as on the patio or bal­co­ny. A simp­le click sys­tem ensu­res easy instal­la­ti­on. The radi­ant hea­ter is avail­ab­le in white or sil­ver alu­mi­ni­um frames, in eit­her 1,500 or 2,000 watts. See pro­duct
MODULAR SYSTEM wins the R+T 2018 Inno­va­ti­on Award
Plea­se take note of our MODULAR sets and modu­les for com­bi­ned out­door hea­ting, coo­ling, and ligh­t­ing sys­tems, which recei­ved in Febru­a­ry the Inno­va­ti­on Award for tech­ni­cal pro­gress and exem­pla­ry inno­va­ti­on at the world's lea­ding tra­de fair, R+T 2018. Read the review.
No lon­ger avail­ab­le in the 2018 ran­ge:
SMART

IP20

(

BHS20

)

TERM2000

NO

GLARE

Dark radia­tor (

NRCA

,

NRCJ

,

NRCK

)

TERM2000

IP24

2,000 Watt (

RCA02044

)

TERM2500

VOLCANO

(

RCV025

)
Ques­ti­ons? We look for­ward to your email at info@burdawtg.de or call: +49 (0) 6173–324 240