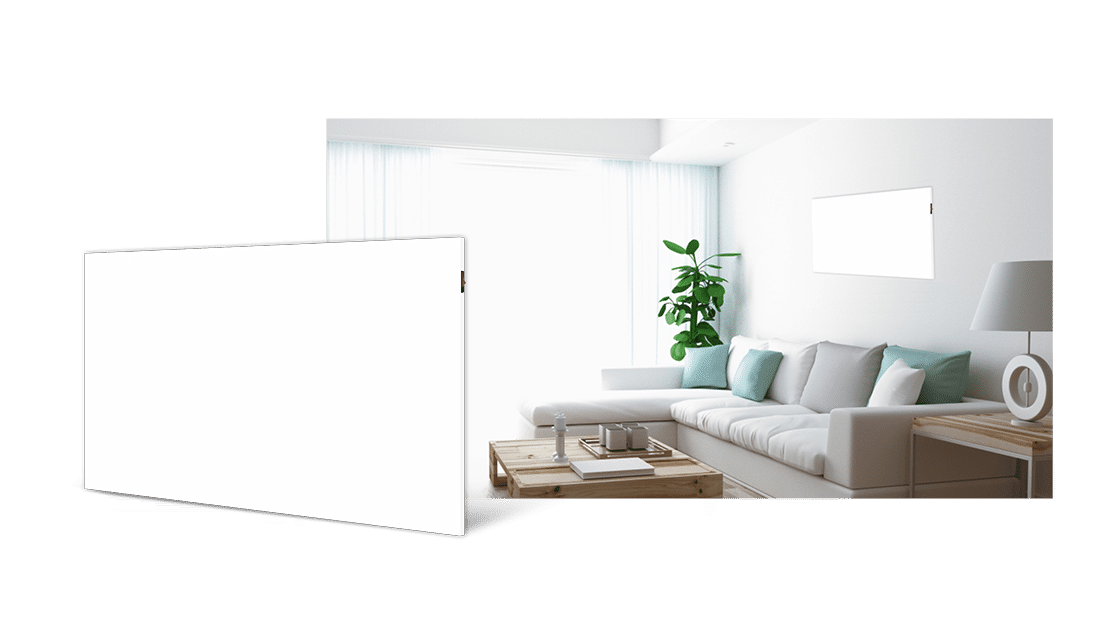 BASIC
HEAT
IP54
Economic infrared heat panel with a 5‑year manufacturer's guarantee for wall mounting –

ORDER

NOW

!
The versatile model from our Heatpanel collection combines superb value for money with great heating performance.
The hea­ting pla­te BASIC HEAT IP54 fea­tures a robust and dura­ble hea­ting ele­ment. The smooth, white pain­ted sur­face of the infra­red hea­ting ele­ment is high­ly scratch resistant and won't yel­low.
Intelligent infrared technology for that comfy fireside atmosphere
With its easy-care sur­face, the BASIC HEAT IP54 fits dis­creet­ly into your exis­ting wall set up. An addi­tio­nal dis­tin­guis­hing fea­ture is the noti­ce­ab­ly lon­ger dura­bi­li­ty of the hea­ting ele­ment.
BASIC HEAT IP54 heat panels offer cozy and reli­able warmth in all inte­rior are­as inclu­ding wet rooms to a fan­tastic pri­ce. Our low bud­get heat panel in fresh white color and with a smooth sur­face is the ide­al solu­ti­on, if you are loo­king for an inex­pen­si­ve and effi­ci­ent wall hea­ter. Easy to hand­le with an On-/Off switch and water­pro­of (IP54), this hea­ting panels offers many pos­si­bi­li­ties in pri­va­te and com­mer­ci­al sur­roun­dings. Plea­se Note: for wall moun­ting only!
Deli­very inclu­des moun­tings and fixings, plus detail­ed inst­ruc­tions for wall instal­la­ti­on.
EU

Ecodesign 2015/1188
The instal­la­ti­on and use of the Heat­pa­nels from 1.1.2018 is only per­mit­ted in con­nec­tion with exter­nal ther­mo­stats which ful­fill the fol­lo­wing func­tions:
Elec­tro­nic room tem­pe­ra­tu­re con­trol and week­day con­trol
Adap­ti­ve hea­ting con­trol
The­se requi­re­ments are met i.e. with our Ther­mo­stats: BHCI868, BHCINSTAT+3R, BHCFIT3R.
Fail­u­re to com­ply with the­se requi­re­ments will result in the loss of the CE mark .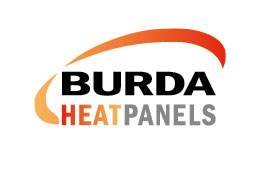 At a glance:
Smooth white pain­ted sur­face

Frameless

15 mm thick

Inter­nal reflec­tor = near­ly 100%
of the heat is radia­ted for­ward

Fit­tings sup­plied

Inclu­des 1.9m cable and plug

5‑year gua­ran­tee

MODELS
LIST
BASIC
HEAT
ARTIKELNR

. /

CODE

OUTPUT

COLOUR

DIMENSIONS


(W x H x D in cm)

WEIGHT

PROTECTION

CLASS

HEATABLE

AREA

BHPBH50100500

500 Watt
white smooth
50 x 100 x 1,5 cm
10 kg

IP54

ca. 10qm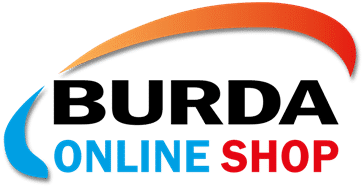 Sie sind Händler, möchten Vertriebspartner werden oder ein Großprojekt ausstatten?
Wen­den Sie sich bit­te direkt an unse­re Ver­triebs­ab­tei­lung für Preis­lis­ten, Kon­di­tio­nen und Pro­jekt­be­ra­tung.
Sie errei­chen unse­ren Sales Sup­port tele­fo­nisch unter +49 6173 32424–0 oder hin­ter­las­sen Sie Ihre Nach­richt über unser Kon­takt­for­mu­lar.
HEATPANELS

– Infrarotheizungen
LEGS

for

STANDUP

HEATPANELS