TERM2000

CVH

– workshop heater
Mobile, compact infrared heater


The por­ta­ble ver­si­on of the TERM2000 was espe­ci­al­ly deve­lo­ped for the simp­le and effec­tive dry­ing of var­nish, paint and other mate­ri­als. The light­weight hea­ter (only 1.5 kilo­grams) with car­ry­ing hand­les and retrac­ta­ble pedes­tal can be assem­bled and dis­as­sem­ble quick­ly, saves space, and is easy to trans­port. The hea­ter can be instal­led hori­zont­al­ly or ver­ti­cal­ly.
The infra­red heater's mini­mal space requi­re­ment and tar­ge­ted ener­gy use make it an effi­ci­ent source of warmth for pro­fes­sio­nal use at the con­struc­tion site, work­shops, auto­mo­bi­le deli­very ope­ra­ti­ons, as well as in all indus­tri­al sec­tors in which eco­no­mic and effec­tive dry­ing sys­tems are used. The han­dy com­pact work­shop hea­ter TERM2000 CVH has a length of 42.5 cm and is avail­ab­le in a red or black housing. The device is not water­pro­of., is also ide­al for pri­va­te use.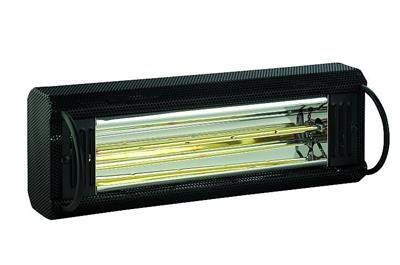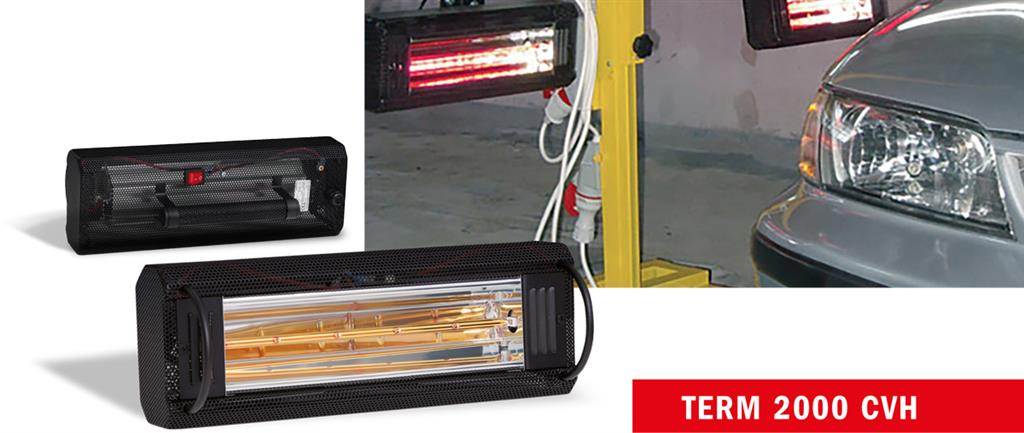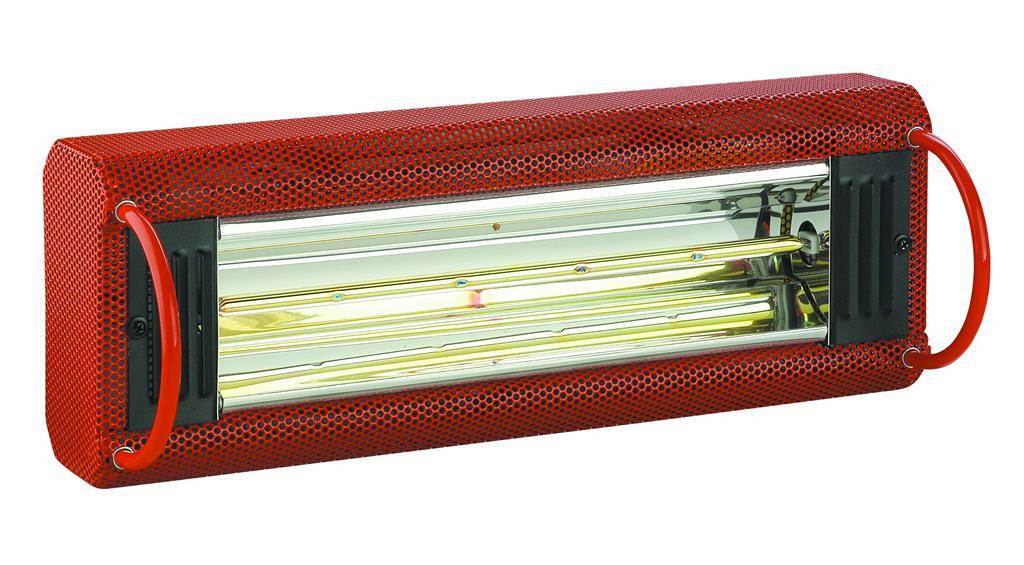 Pro­tec­tion
IP20, not water­pro­of

Fit­tings:
car­ry­ing hand­les
Dimen­si­ons
42,5 x 15 x 21 cm ( WxHxD)
Con­nec­tion
1/N/PE ~ 230 V 50 Hz, Schu­ko­ste­cker

PLEASE

NOTE




Up from 2kW we recom­mend to use

16A

slow blow fuses (

C16

)!

Gua­ran­tee
2 years pri­va­te, 12 mon­ths busi­ness, 6 mon­ths indus­try.