The new generation of
ULTRA

LOW

GLARE

radiant heaters!
TERM2000
IP24
ULTRA
LOW
GLARE
The TERM2000 IP24 is of the same con­struc­tion as the stan­dard model TERM2000 IP44, but is dis­tin­guis­hed by the pro­tec­tion class (IP). The pro­tec­tion class IP24 means: pro­tec­ted against access with a fin­ger as well as against solid for­eign objects with a dia­me­ter of 12.5 mm; pro­tec­tion against spla­shing water from all sides. The ULTRA LOW GLARE hea­ter with redu­ced red light is the ide­al source of warmth for all inte­ri­or and exte­ri­or are­as in pri­va­te, com­mer­ci­al and public set­tings.
The radia­tor is in an ele­gant hou­sing of mas­si­ve alu­mi­ni­um, is 51 cm long, made of polished alu­mi­ni­um, and has an out­put of 2 kilo­watts (kW). To ope­ra­te, sim­ply con­nect the hea­ter to a 230 volt out­let.
The important facts at a glance
ULTRA LOW GLARE
Effec­tive instant warmth in a uni­que "cand­le­light" atmo­s­phe­re! With the inno­va­ti­ve ULTRA LOW GLARE tech­no­lo­gy, BURDA Per­fect­Cli­me has deve­lo­ped a new gene­ra­ti­on of heat radia­tor tubes, which are dou­bly coated and redu­ce red light by up to 80 per­cent.

WATERPROOF

With the pro­tec­tion class

IP24

, the hea­ting unit is water resistant for the use in pro­tec­ted out­door are­as.

IMMEDIATED

WARMTH

WITH

A "

WOW

"

FACTOR

Under opti­mal con­di­ti­ons (dry air), the per­cei­ved tem­pe­ra­tu­re can be rai­sed by up to 10 degrees wit­hin seconds

LONG

SERVICE

LIFE

Up to 5,000 hours of ope­ra­ting time, thanks to top-gra­de equip­ment with spe­ci­al­ly built gold tubes
Model overview of the
TERM

2000

IP24

ULTRA

LOW

GLARE
ULTRA

LOW

GLARE

OUTPUT

COLOUR

DIMENSIONS


(W x H x D in cm)

WEIGHT

Cable Length / Con­nec­tion

HEATABLE

AREA

/ m²

URCA02024V

1 x 2,0 kW
Polished alu­mi­num
51 x 9,5 x 12,5
2,3 kg
3 m / 1,90 m 3-wire
1,5 mm², Schu­ko plug
1 / N /

PE

~ 230 V 50 Hz
about 14 – 16
A new quick-assem­bly sys­tem ensu­res simp­le moun­ting on the wall or cei­ling, eit­her ver­ti­cal­ly or hori­zont­al­ly. To do this, plea­se ensu­re a clearan­ce of 2.5 to 2.7 meters to objects or per­sons.
The deli­very con­tent inclu­des an assem­bly kit with inst­ruc­tions. The hea­ter is equip­ped with a 1.9 m cable, inclu­ding a shock­pro­of plug.
Are you loo­king for a way to install our sys­tem in a short time, and also quick­ly assem­ble and dis­as­sem­ble it? Then our clam­ping and tri­pod assort­ment is the right choice for a secu­re posi­ti­on and quick assem­bly.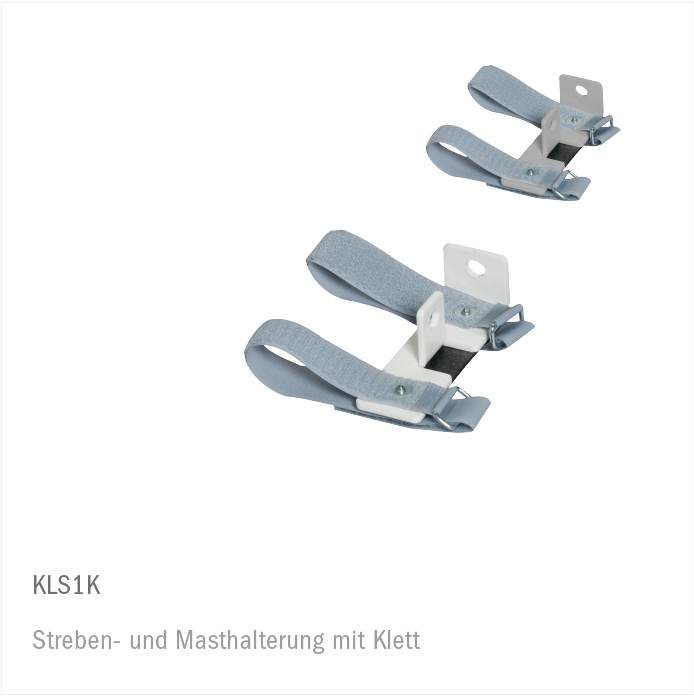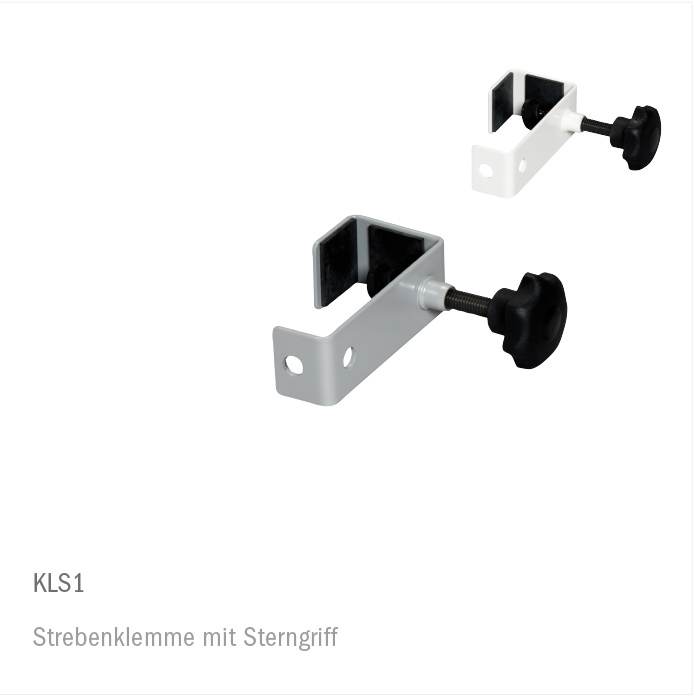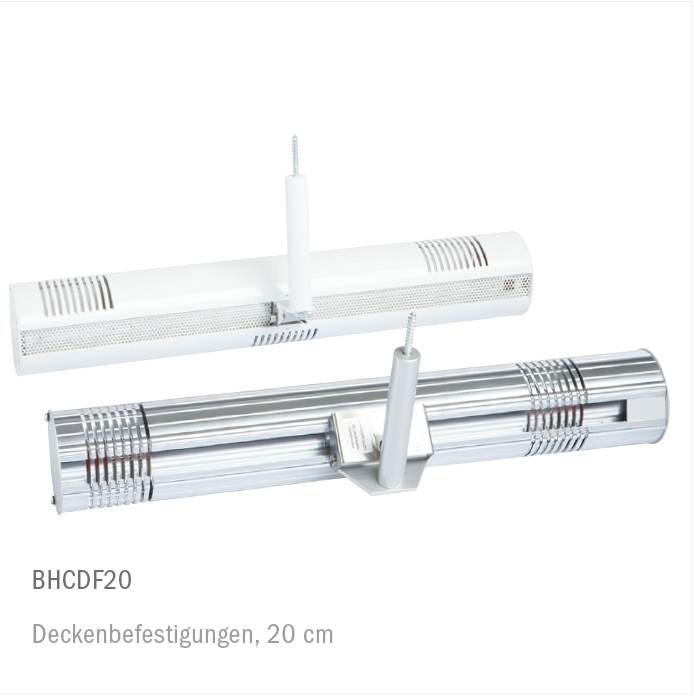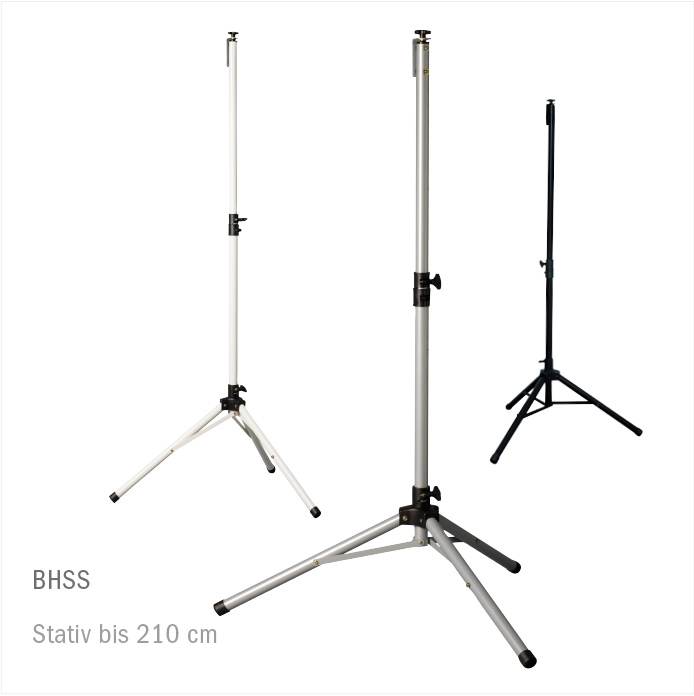 Dimmers, motion sensors and soon our new
BURDA

App for comfortable, cost-efficient radiator operation supplement our assortment of

CONTROL

accessories.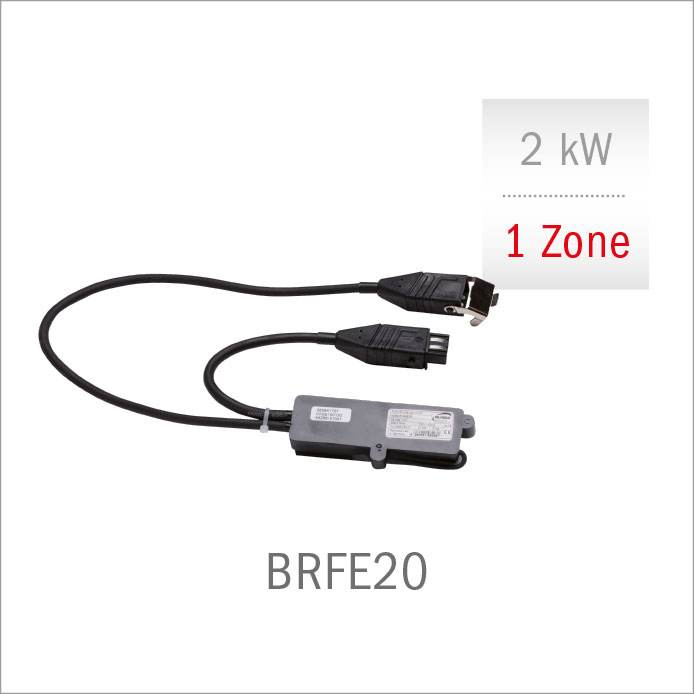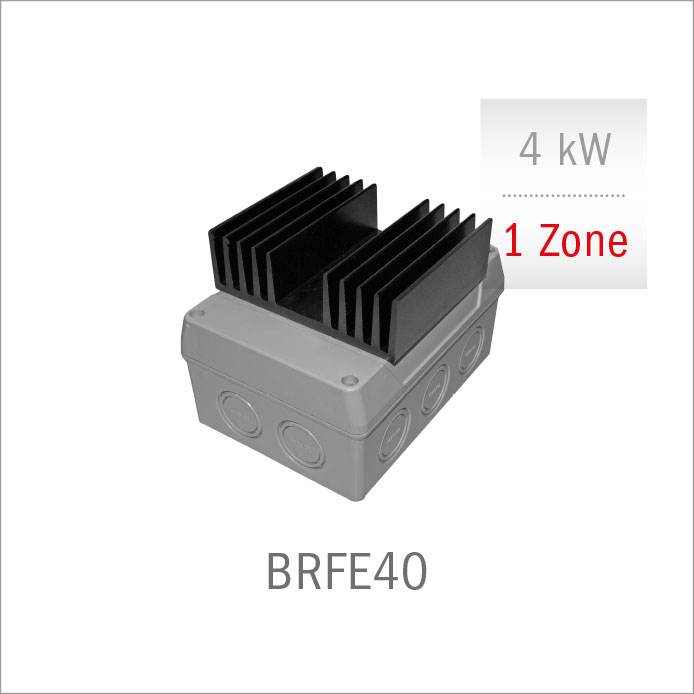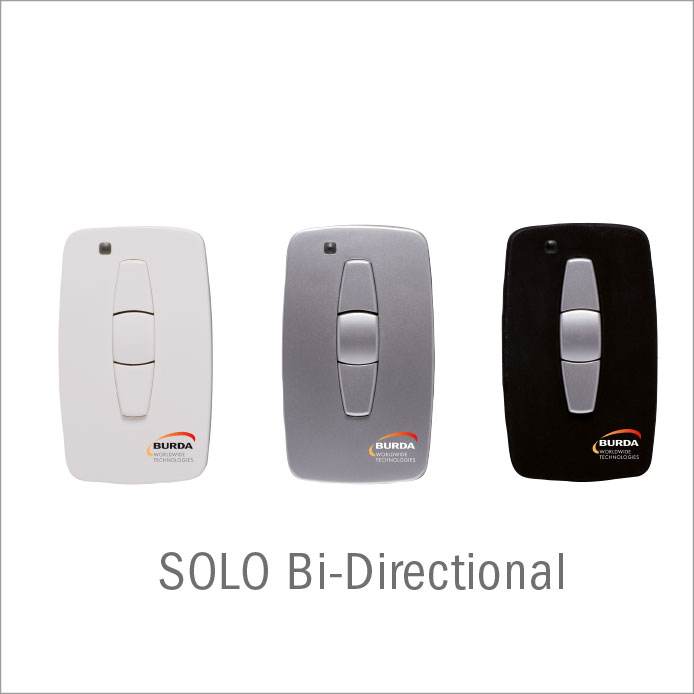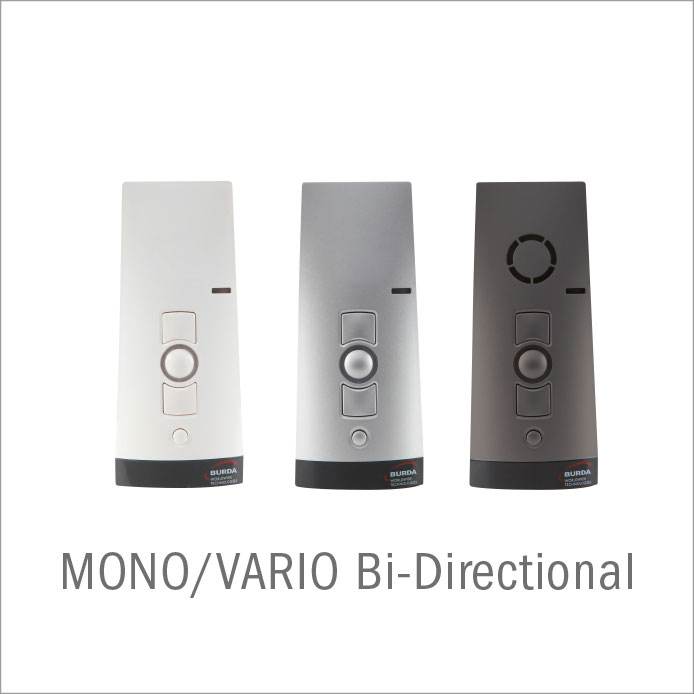 Dimmer / Timer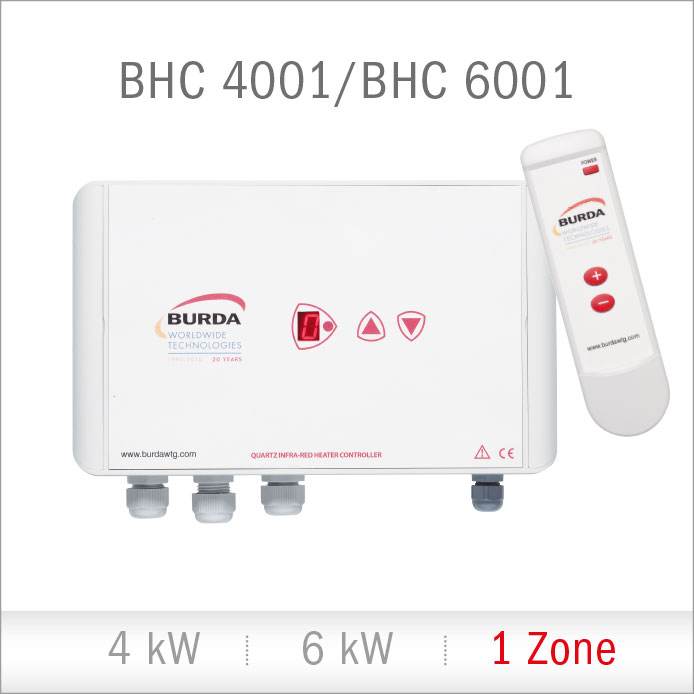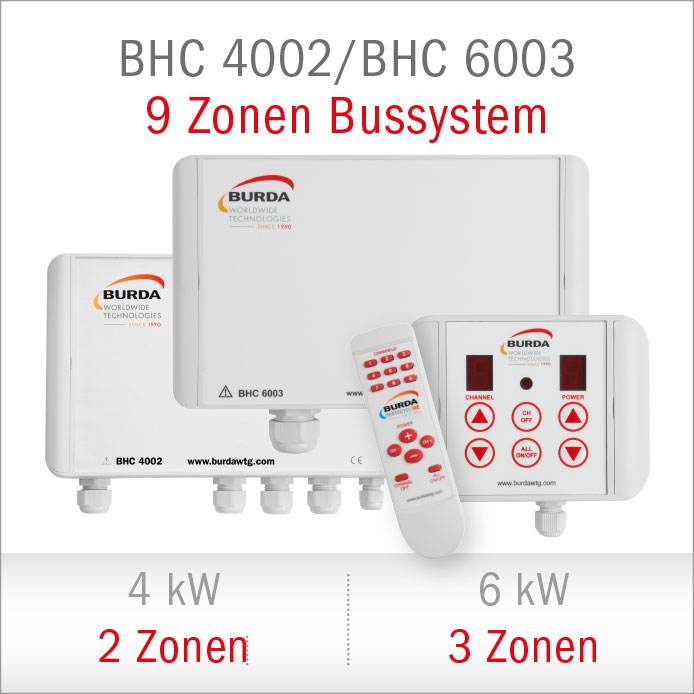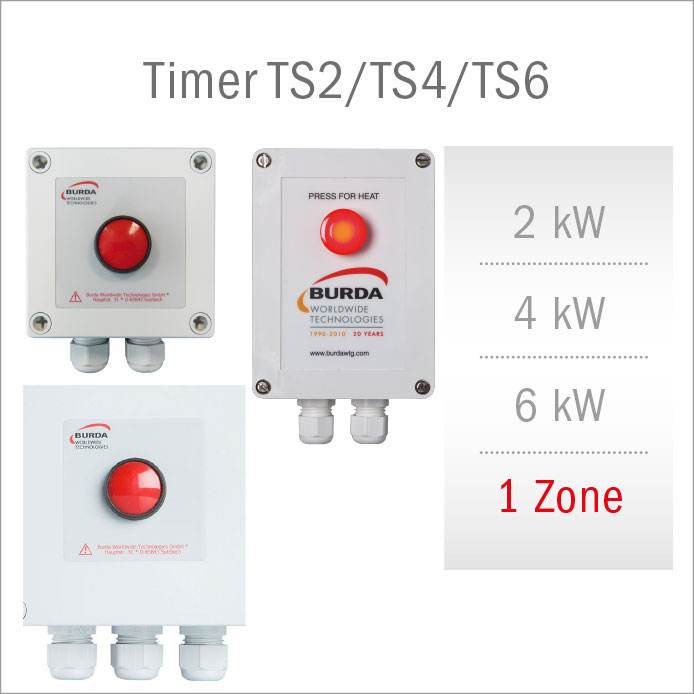 Motion sensors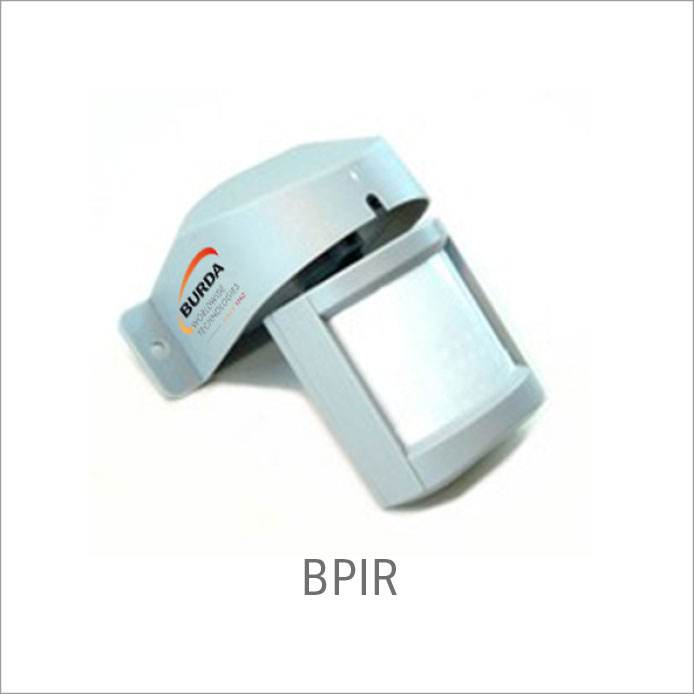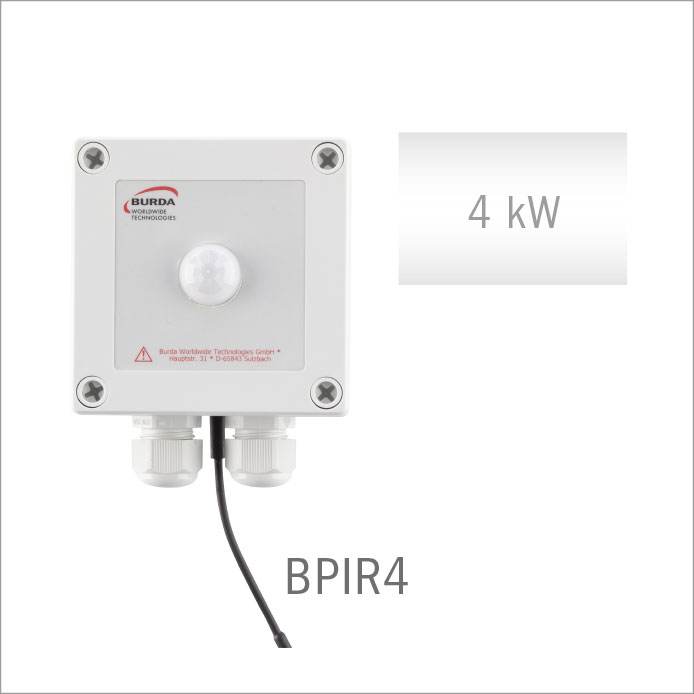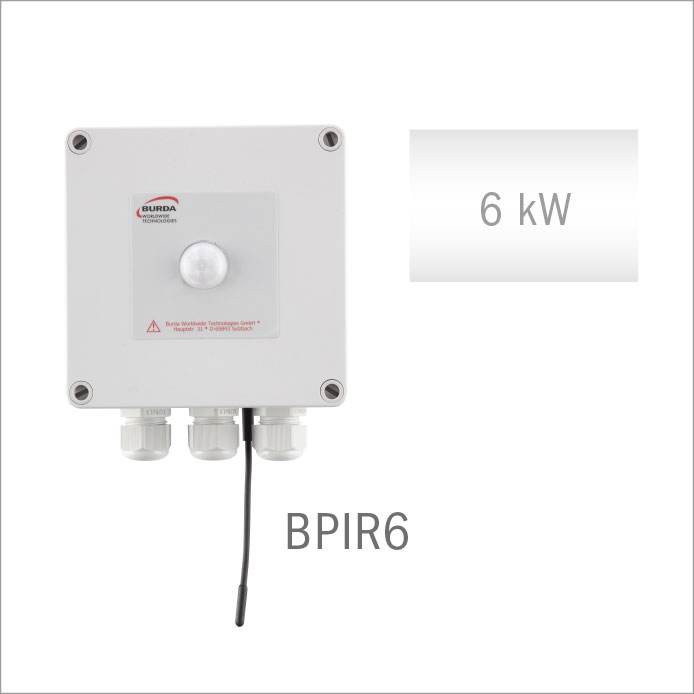 Are you a dealer or potential reseller, or looking to fit out a major project?
Plea­se get in touch with our sales depart­ment direct­ly for pri­ce lists, terms and pro­ject advice. You can reach our sales sup­port team by pho­ne on +49 6173 324 24 26, or send us a messa­ge using our con­tact form.