Terrace heating with short-wave infrared heaters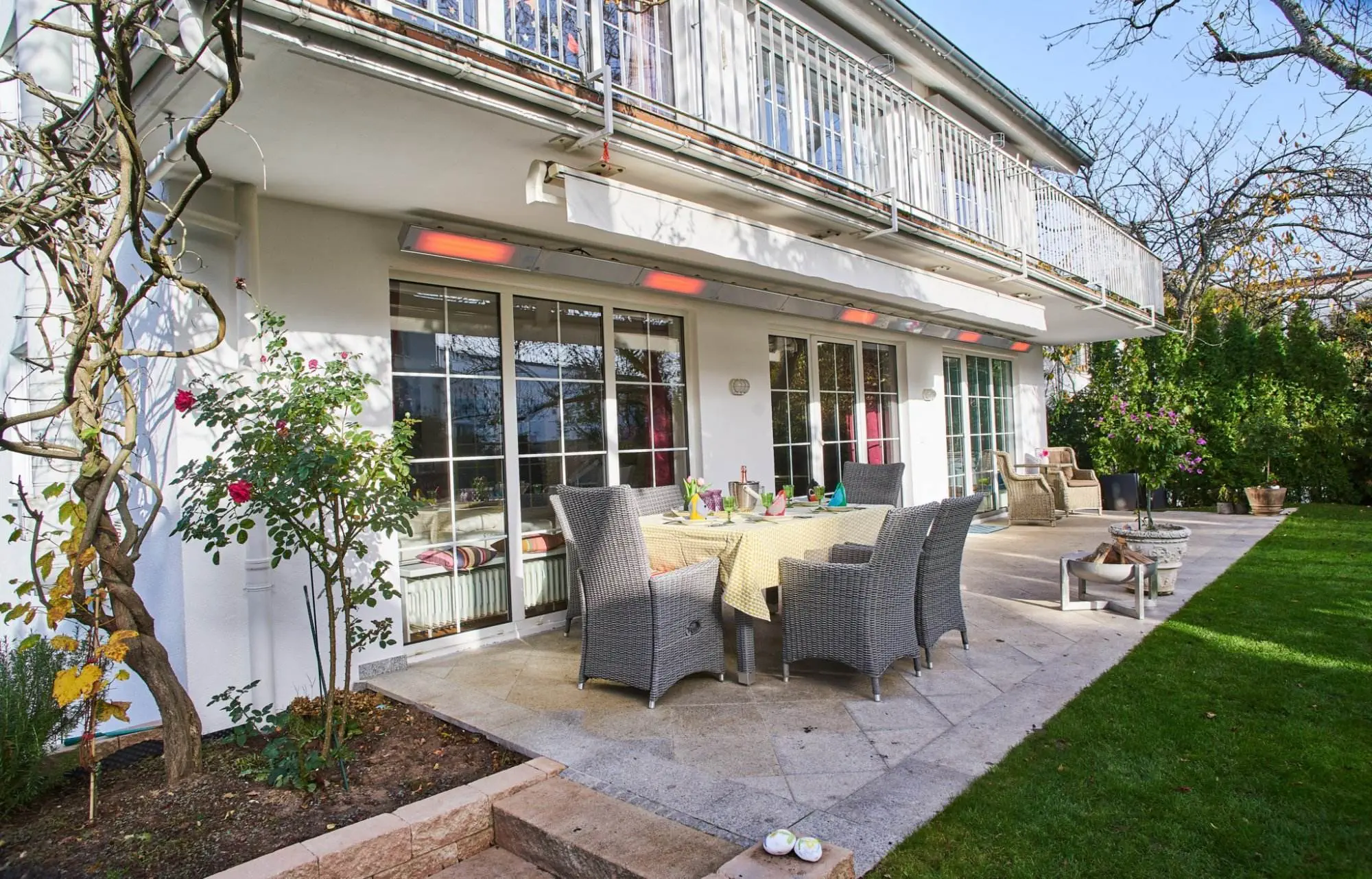 TERRACE TIME!
Can be combined with light and cooling solutions
With the RELAX GLASS or TERM2000 modules, you turn any terrace into an oasis of comfort unde any weather condition. The unique combinations ensure a warm terrace on cool days and provide the right atmosphere, with LED lighting. For hot summery days, the systems can be upgraded to include cooling nozzles, which are connected to a water pump to provide cool refreshment. 

The terrace of today!
Weather-proof BURDA terrace heaters, with light or cooling features
Simply combine individual modules to create the perfect atmosphere for your terrace, with instant heat, ambient lighting and/or refreshing cooling on hot summery days. Choose from the elegant modules of our RELAX GLASS series, with SCHOTT Nextrema® ceramic glass front and TERM2000 heater, with the highest water protection class, IP67. For hot summer days, the systems can be upgraded to include cooling nozzles which, when connected to a water pump, provide refreshing cooling. The modules can be combined with one another however you choose, but they can also be installed as standalone units in all outdoor areas. Burda WTG's MODULAR SYSTEM is the first system for the outdoor industry, that can be freely combined in any length, colour and function of your choice, and installed in outdoor areas of any size. Our company has already won numerous prizes for our products, including the RED DOT DESIGN AWARD 2019 and GERMAN DESIGN AWARD.
Modular terrace heating systems with infrared heaters, LED lighting and a cooling feature
Instead of several stand-alone heaters, the patented BURDA MODULAR SYSTEM enables a seamless combination of infrared heating elements, LED modules and / or cooling nozzles, which can be customised to meet your individual heating requirements and design preferences precisely.

Modern infrared terrace heaters
BURDA MODULAR offers a versatile range of combinations for your terrace heaters with MODULAR multi-talents for terraces of any size
:

Short-wave infrared heaters for instant heat in all outdoor areas

Light modules with LED spots for effective lighting accents

With reduced red light component, for an eye-friendly atmosphere

Modern designs in a wide range of colours
Select various MODULES with individual options for the combination of heat, lighting and cooling functions!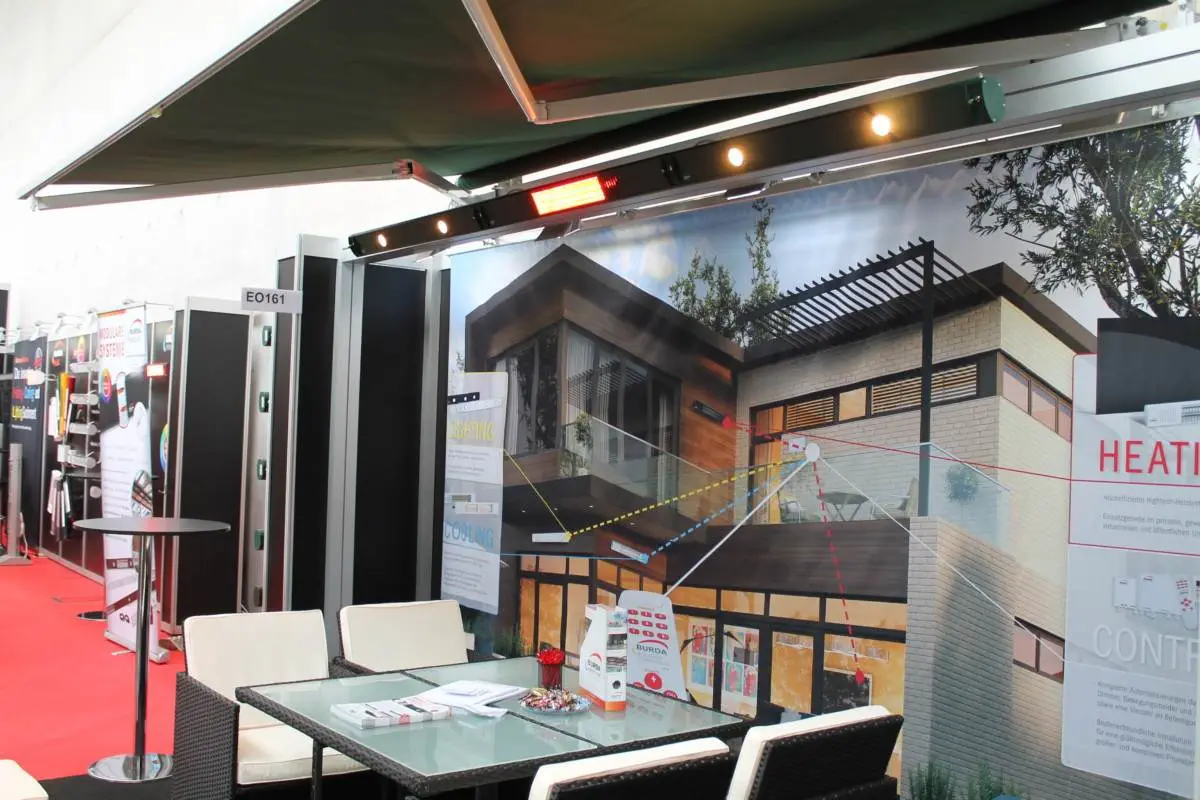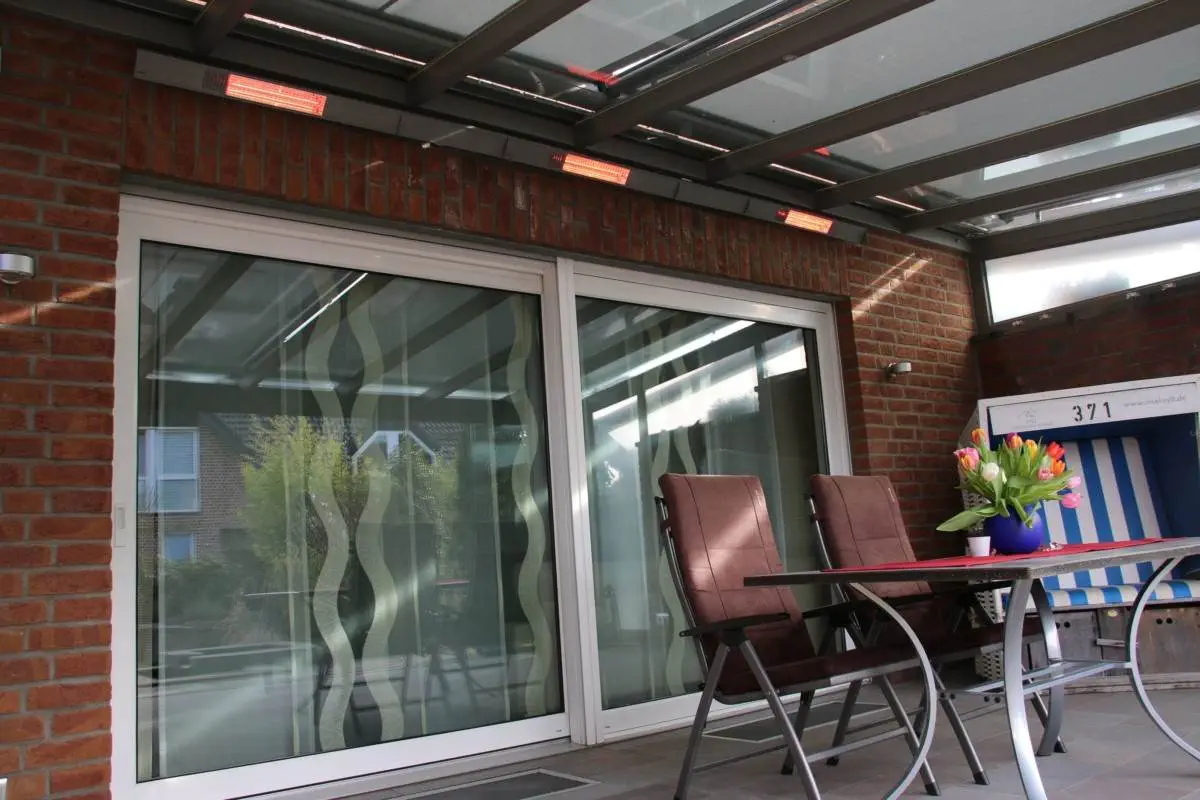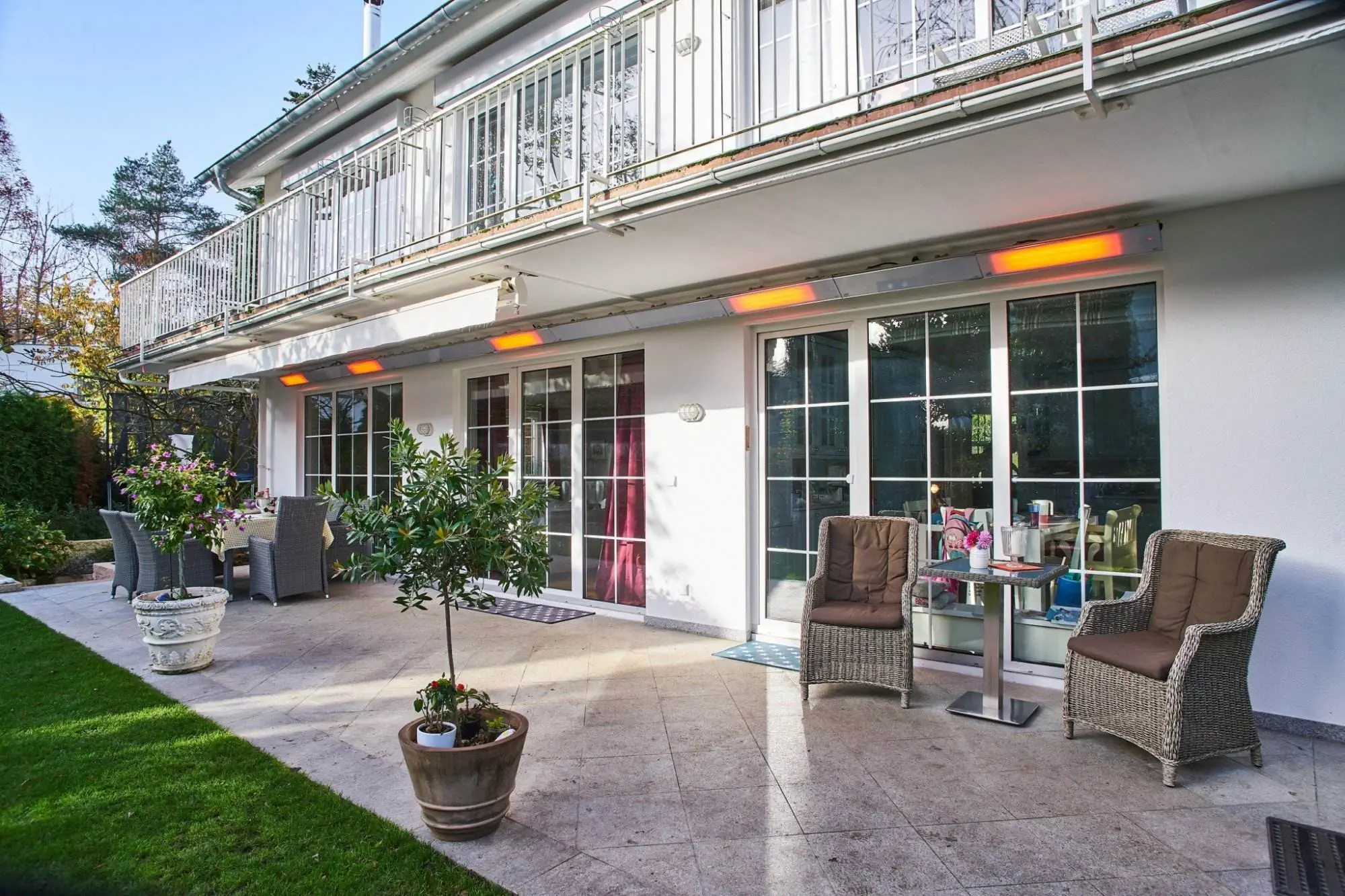 Our recommendations for your terrace heating, with many extras:
The SCHOTT NEXTREMA® ceramic glass-fronted, infrared short wave heater, for instant, intensive heat, is a stylish heating solution for the terrace and all outdoor areas. Available in various wattages. A frame for ceiling installation is also available. Can be upgraded with Bluetooth speakers, LED light modules and cooling nozzles. Also available as an io radiant heater for Somfy io-homecontrol® systems!
xx
xx
Ideal for largeterraces! The patented MODULAR SYSTEM, which has won international awards (including the RED DOT DESIGN AWARD 2019, GERMAN DESIGN AWARD 2019), consists of individual modules for heat, with infrared heaters, sound with Bluetooth speakers, LED lighting, and cooling nozzles for refreshing relief on hot days. The radiant heaters are also available as standalone devices TERM2000 IP67, optionally for Somfy io-homecontrol® radio control systems or with Bluetooth.