Infrared heaters for churches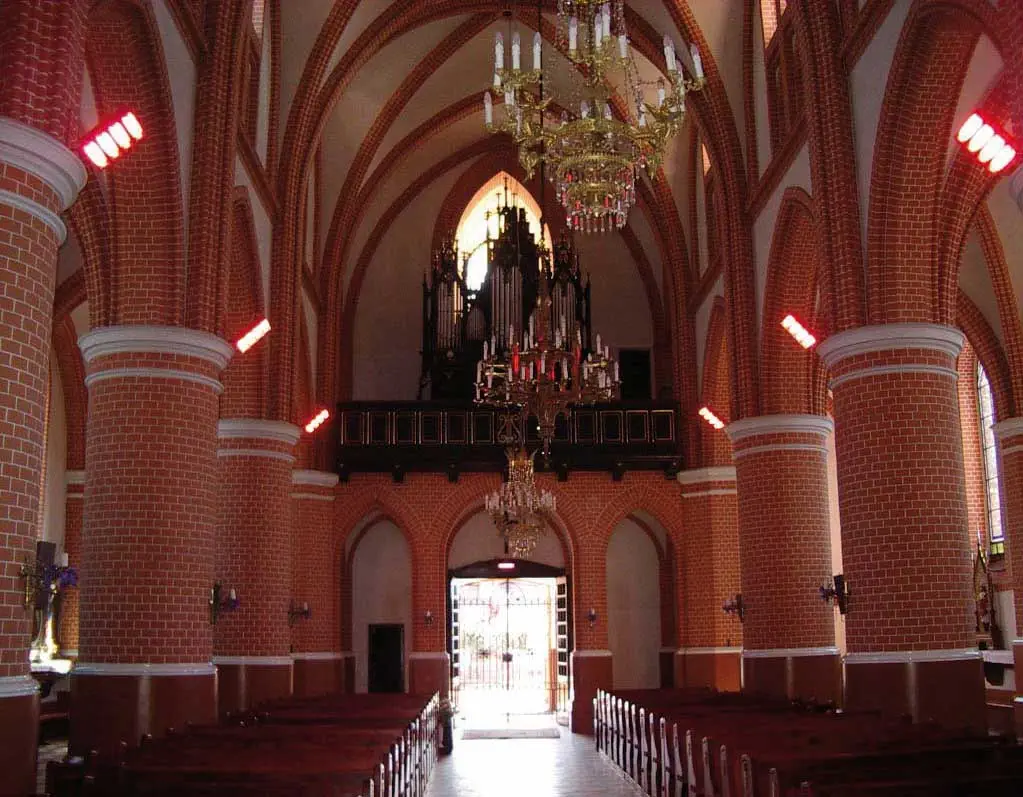 Sacred buildings are often characterised by high ceilings and vast interiors. While this architectural style is extremely appealing, it poses considerable challenges to meeting heating requirements during winter and on any cold day between seasons. BURDA PerfectClime offers cost-effective and practical solutions that ensure a pleasant indoor climate. Burda's infrared heating appliances for churches are based on state-of-the-art shortwave infrared technology and provide instant heat whenever needed. They are easy to install and perfectly complement existing heating systems in any church.
Infrared heaters for curches at a glance:
Infrared electric heaters in churches produce energy-efficient instant heat
TheTERM2000 Multi electric heater for churches provides instant heat without energy loss. These innovative and energy-efficient appliances with either two or three bars warm up the surface area they are directed at, e.g. the surface of pew benches, and not the air space. This characteristic is a tremendous advantage over conventional heating systems in churches, especially in vast interiors. Furthermore, Burda's shortwave infrared systems produce heat instantly, without a pre-heating phase, which translates into a direct and marked decrease in energy consumption.
Recommended infrared heaters for sacred buildings
The subtle design of the infrared heater's casing, finished in the colour ranges alu-polish, white, black and anthracite or in other RAL colours*, will harmoniously blend into any church interior without attracting attention or disturbing the atmosphere. With their quick installation system the heaters can be mounted on the wall or the ceiling to produce direct heat in the right places (altar, pulpit, pews).

Infrared heaters for churches
Unobtrusive infrared heating devices for churches with up to three heatining lamps
Elegegant glass heaters with SCHOTT ceramic-glass and infrared short-wave