Infrared heaters for hotels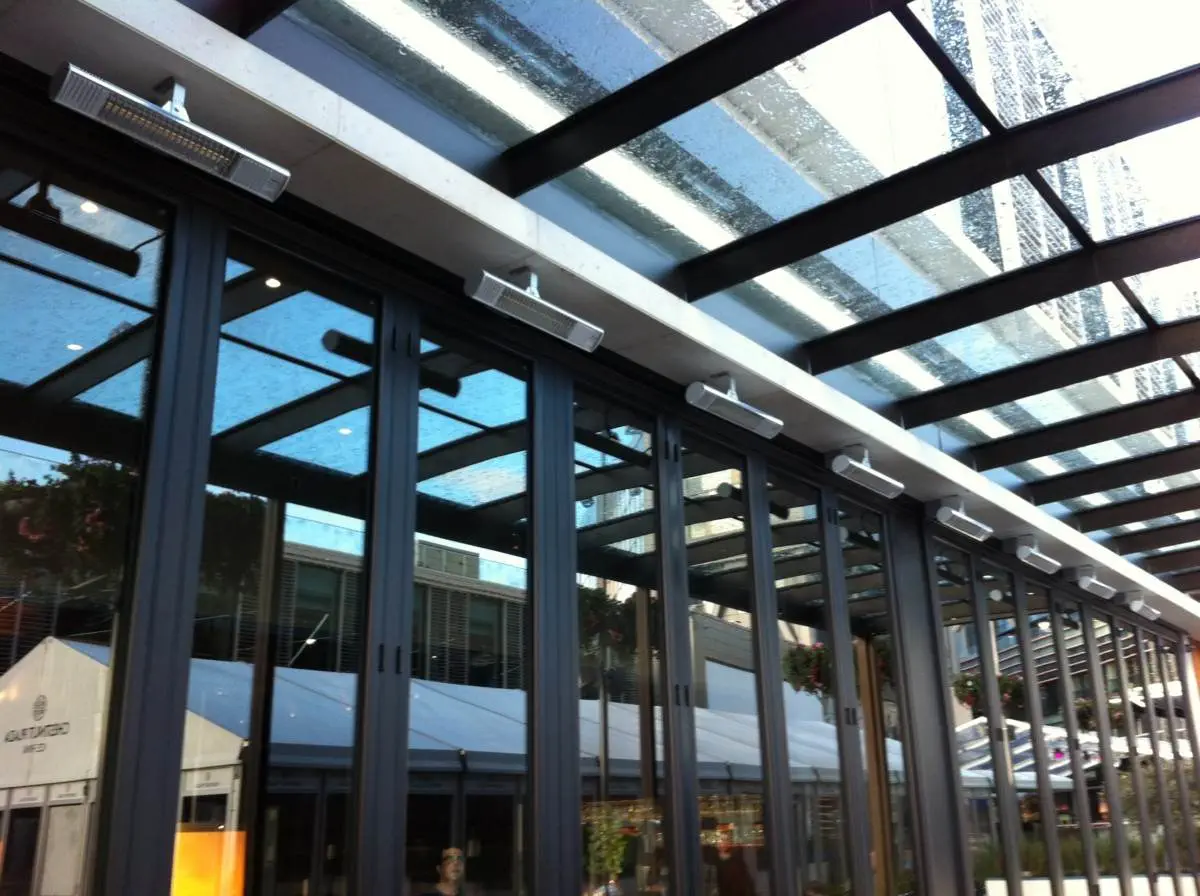 Reliable. Powerful. Compact
Infrared heaters for hotels with awarded system solutions for heating, cooling and light.
Instant heat without pre-heating

Combination options of heat with light, cooling and sound

Up to 80 percent less red light (ULTRA LOW GLARE)

Wide range of colours, also in your CD

Waterproof for use in all outdoor areas

High quality materials and workmanship with guarantee
BURDA PerfectClime is constantly developing new heating and cooling systems for hotel use, which not only meet the strictest demands in terms of efficiency and economy but are always one step ahead of them. Burda shortwave infrared technology heats and cools interiors and outdoor facilities. The systems are characterised by elegant design, superior quality and top energy efficiency values.
With innovative heating solutions and patented heating and cooling devices BURDA PerfectClime partners with the hospitality industry
For a hotel, only one thing matters: guest satisfaction. This includes an environment that produces a sense of well-being. The extensive heater range from BURDA PerfectClime offers a multitude of possibilities for use in hotels.

Areas of use for hotel heaters: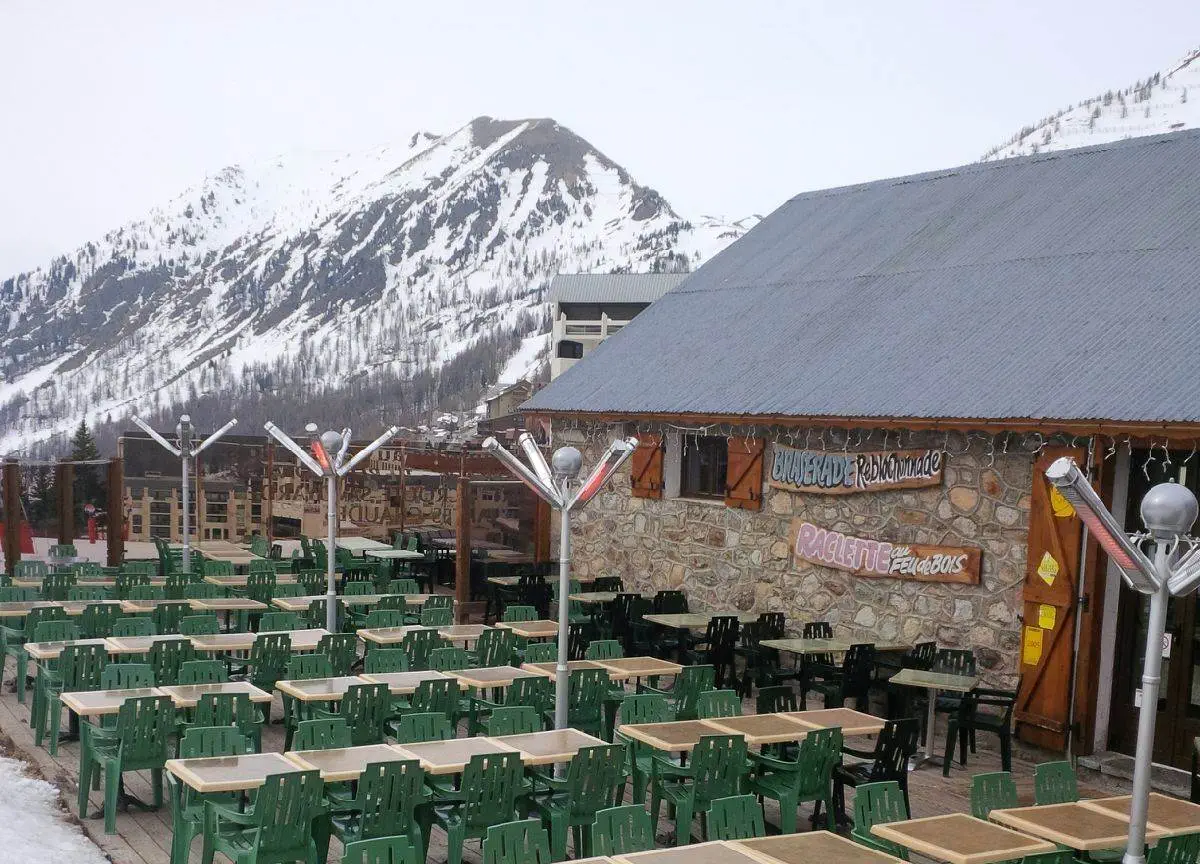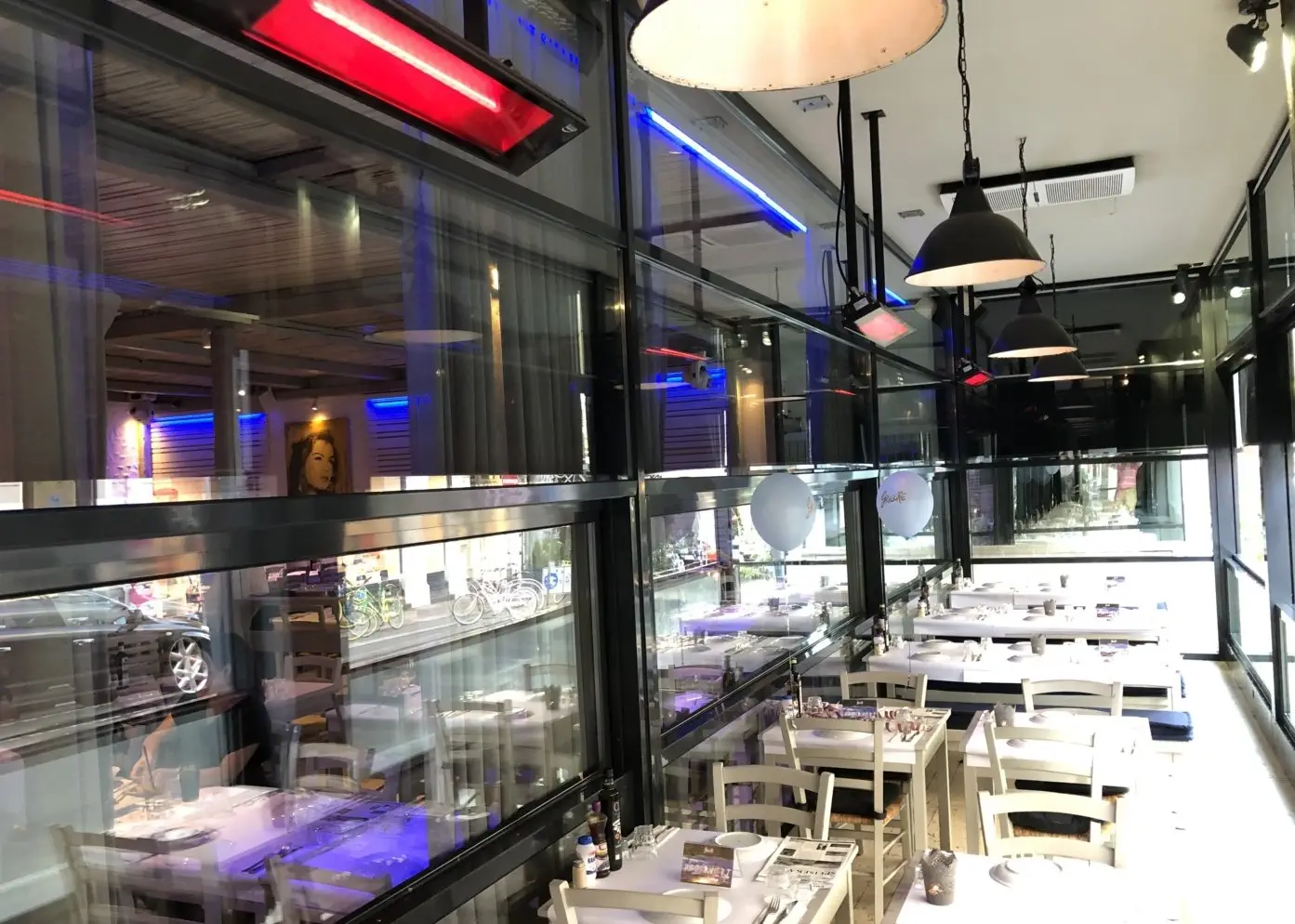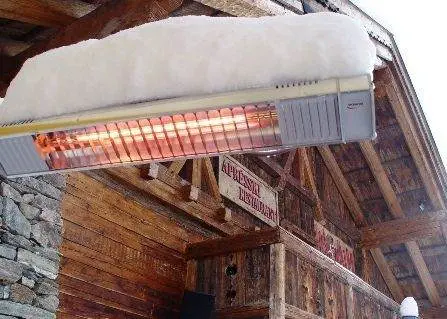 This powerful standing heater in black, white or polished aluminum can be equipped with up to four waterproof heating elements, 2000 watt each. For outdoor events and large areas up to 58 sqm.
The RELAX GLASS radiant heater series combines pure elegance and strong heating power. The radiant heaters with short or medium wave provide instant heat on the hotel terrace, in the lobby, in the winter garden and many other guest areas. The RELAX GLASS series can be expanded with Bluetooth speakers, light modules and cooling nozzles!
TERM2000 IP67 is the first and only infrared heater with the highest water resistance, certified with protection class IP67. The highly effective "Bi-Focus" reflectors ensure a homogeneous and pleasant heat field with an 80 percent reduced red light component (ULTRA LOW GLARE). Also ideal for smoking areas in combination with motion detectors or timers.
BURDA recommendations for hotel heaters: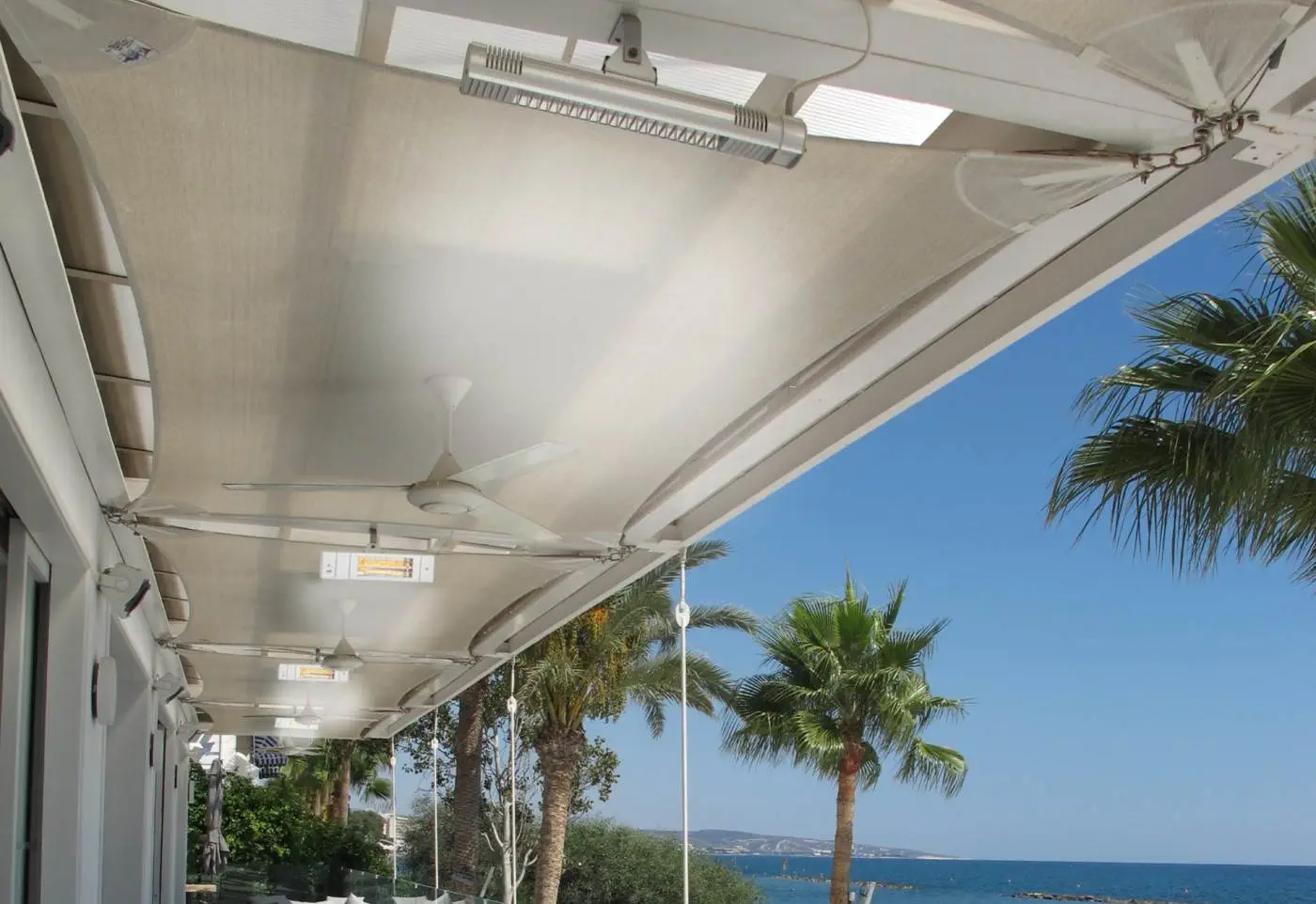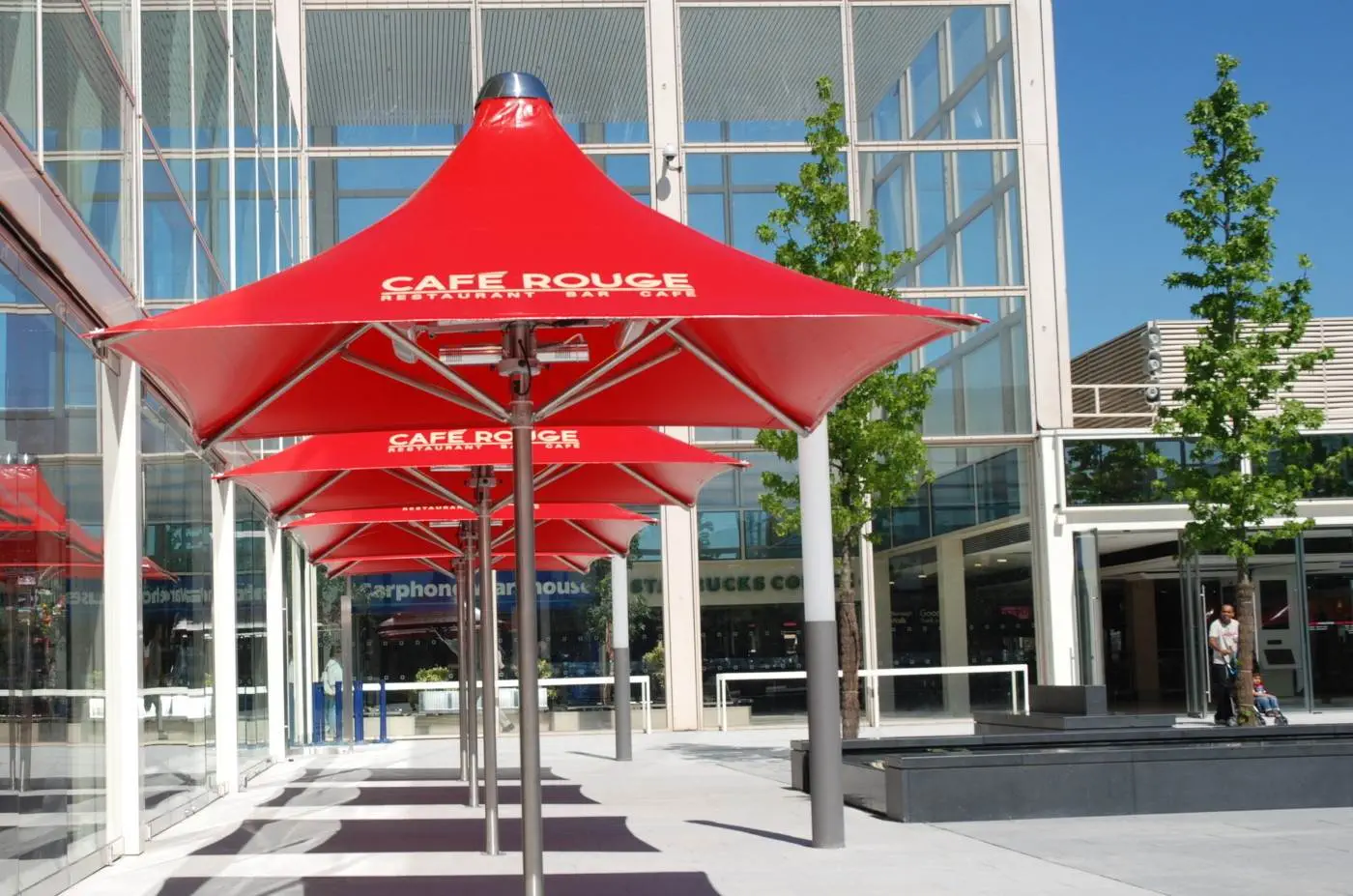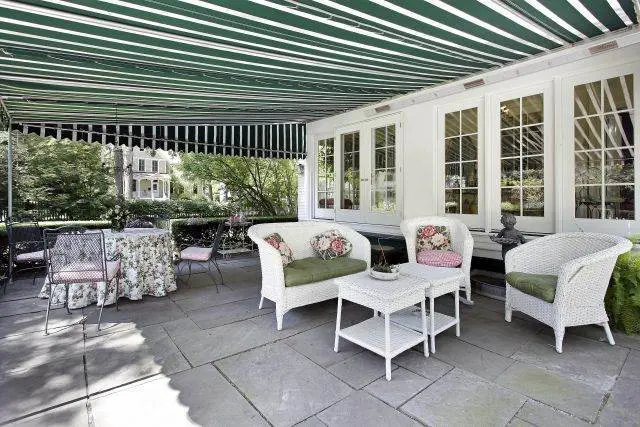 Extremely fast heating and cooling with no lead time, simply at the push of a button! The patented heating & cooling concept with infrared short-wave technology combines the waterproof radiant heater with built-in cooling nozzles. They atomize finest water mist once activated by a pump system. Ideal for all sun terraces!
The TERM2000 COLOR SHORT IP44 fits harmoniously into existing terrace designs. With a length of just under 47 cm, the colorful COLOR models with splash water protection fit perfectly under awnings, sun sails and parasols. ULTRA LOW GLARE tubes with up to 80% less red light contribute to a pleasant ambience!
The patented and award-winning MODULAR SYSTEM combines infrared heaters with LED lighting, cooling nozzles or Bluetooth speakers and fits perfectly under any awning, terrace covering, pergola or in the winter garden. With the MODULAR SYSTEM, Burda WTG presents the first system for the catering trade that can be combined and expanded in any length, color and function.