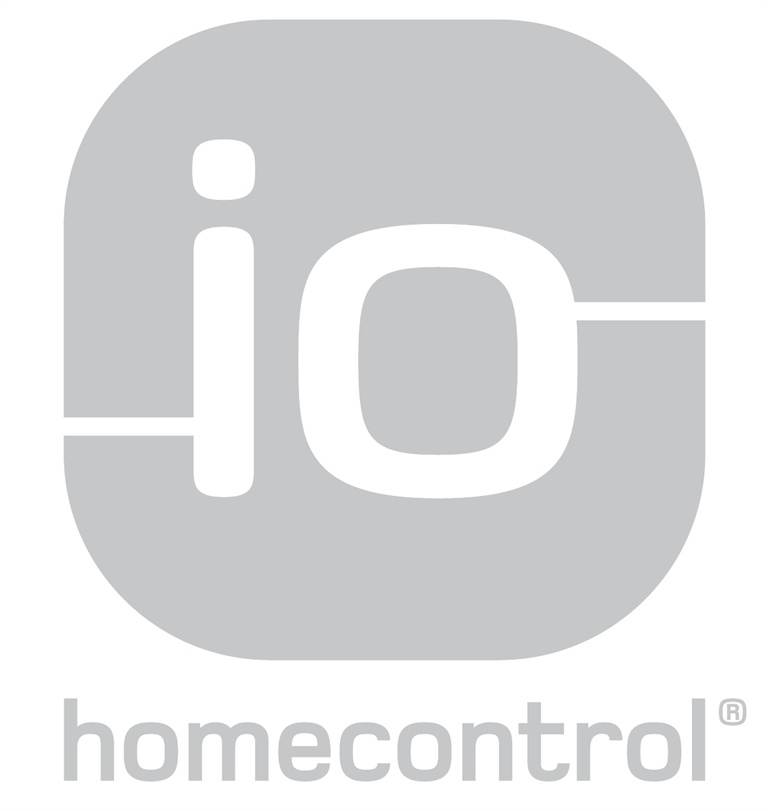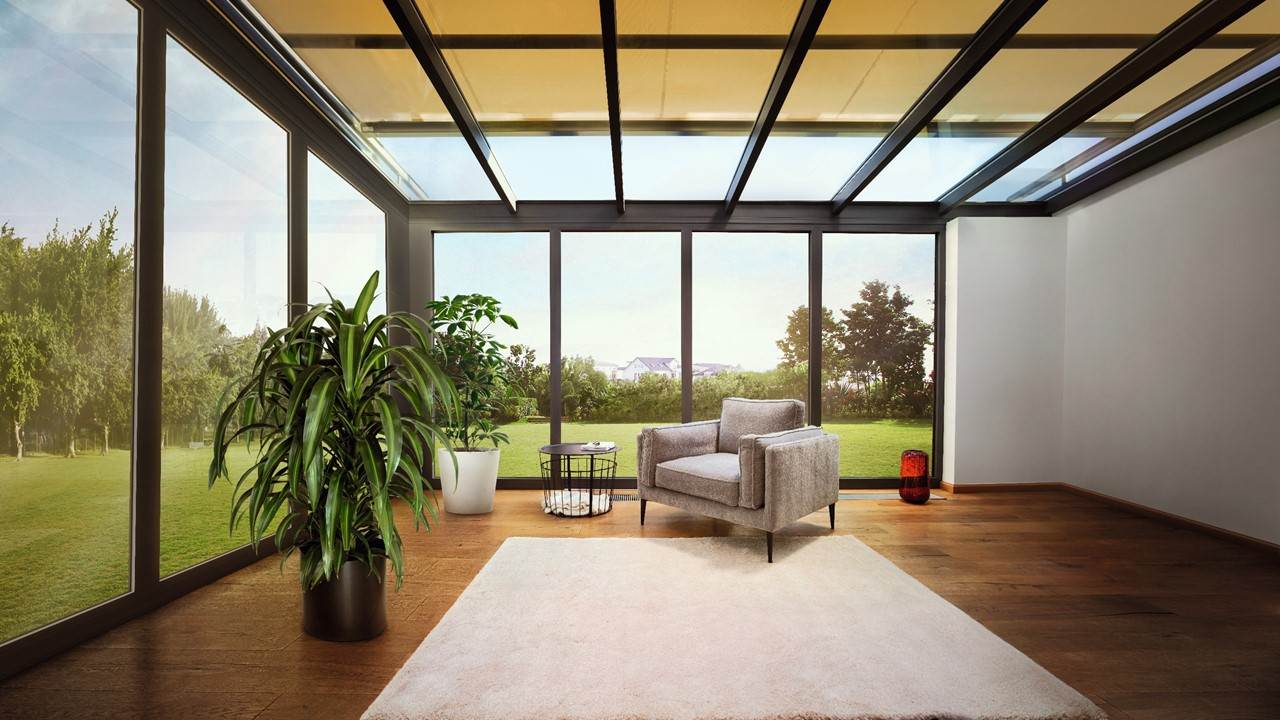 BURDA

's new

SMART

HOME

heater generation
Infrared radiant heaters — compatible with io-homecontrol® and Somfy remote

The lea­ding io-home­con­trol® tech­no­lo­gy is today stan­dard in many house­holds around the world. The bidi­rec­tio­n­al radio sys­tem offers the pos­si­bi­li­ty to cen­tral­ly and wire­less­ly con­trol the most diver­se app­li­ca­ti­ons from dif­fe­rent tra­des. In addi­ti­on to blinds, exter­nal vene­ti­an blinds and awnings, BURDA radi­ant hea­ters are now also avail­ab­le and can be easi­ly inte­gra­ted into exis­ting io-home­con­trol® sys­tems. The radi­ant hea­ters are swit­ched on and off on their own chan­nel and dim­med in mul­ti­ple sta­ges. The hea­ters come wit­hout a remo­te in case, you want to inte­gra­te the device in an exis­ting io-home­con­trol® sys­tem and alrea­dy have a Som­fy remo­te. For all star­ters, we offer Som­fy SITUO wire­less hand trans­mit­ters in the latest ver­si­on with 1 or 5 chan­nels for all new con­fi­gu­ra­ti­ons.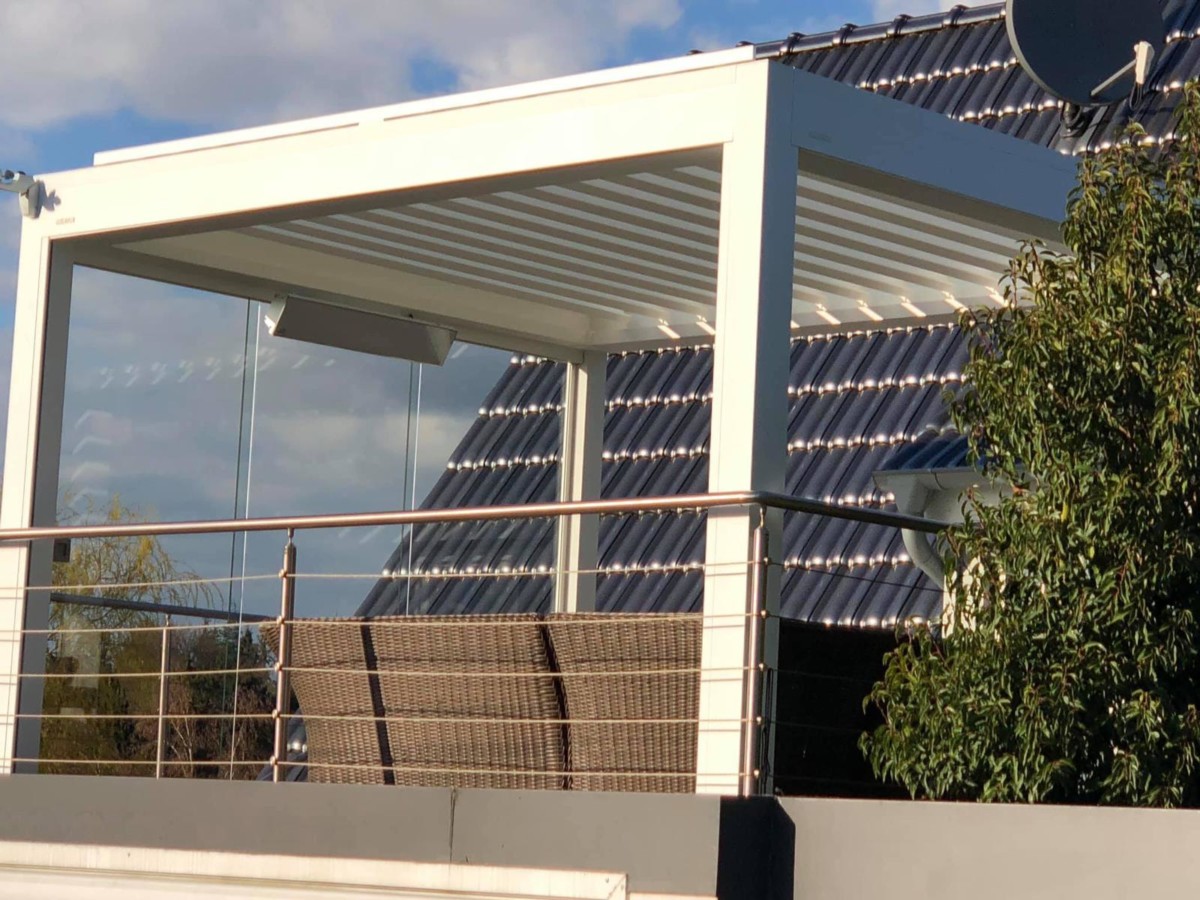 RELAX GLASS io IP65 — com­pa­ti­ble with io-home­con­trol®
Strong instant heat with infra­red short­wave, optio­nal­ly with 1.5 kW, 1.8 kW, 2.2 kW or 3.0 kw. The ele­gant infra­red hea­ters with SCHOTT NEXTREMA® cer­a­mic-glass cover are water­pro­of, IP65, making them ide­al for use in all out­door are­as. Note­wor­thy is the EXTREME LOW GLARE light emis­si­on with up to 95 per­cent less light in the ambi­ence.
RELAX

GLASS

MULTI

io

IP65
3000 Watt
RELAX

GLASS

io

IP65
1500 / 1800 / 2200 Watt


Code:
IOBRELG1500

/1800/2200
Per­for­mance
1500 / 1800 / 2200 / 3000 watt

Infra­red rays
short-wave IRA

Pro­tec­tion
IP65, water­pro­of

Fit­tings
ON/OFF switch on the device.

Con­trol
With radio con­trol sys­tem io-home­con­trol®.

Color
Housing: sil­ver or black. Glass front: white or black.
Weight
5,4 kg / 7,1 kg (IOBRELG3000)

Dimen­si­ons (w x h x d)
90 x 17 x 12,8 cm / 128,6 x 17 x 12,8 cm (IOBRELG3000)

Assem­bly
Wall and cei­ling. IOBRELG2200 wall moun­ting only.

Con­nec­tion
L/N/PE ~ 230–240 V 50 Hz, schu­ko plug

PLEASE NOTE
Up from 1,8 kW we recom­mend to use 16A slow blow fuses (C16)!

Gua­ran­tee
2 years pri­va­te, 12 mon­ths busi­ness, 6 mon­ths indus­try.
TERM2000 io IP67 — com­pa­ti­ble with io-home­con­trol®
The first and only infra­red hea­ter with the hig­hest water pro­tec­tion class IP67! The high-per­for­mance TERM2000 in a rug­ged, rust­pro­of alu­mi­num housing is equip­ped with a high-qua­li­ty infra­red gold tube that reli­ab­ly deli­vers maxi­mum heat out­put in out­door use, even in wet or sno­wy con­di­ti­ons. The ULTRA LOW GLARE tubes instal­led in the radi­ant hea­ters have a red light pro­por­ti­on redu­ced by up to 80% com­pa­red to con­ven­tio­nal models.
TERM2000

io

IP67
2000 Watt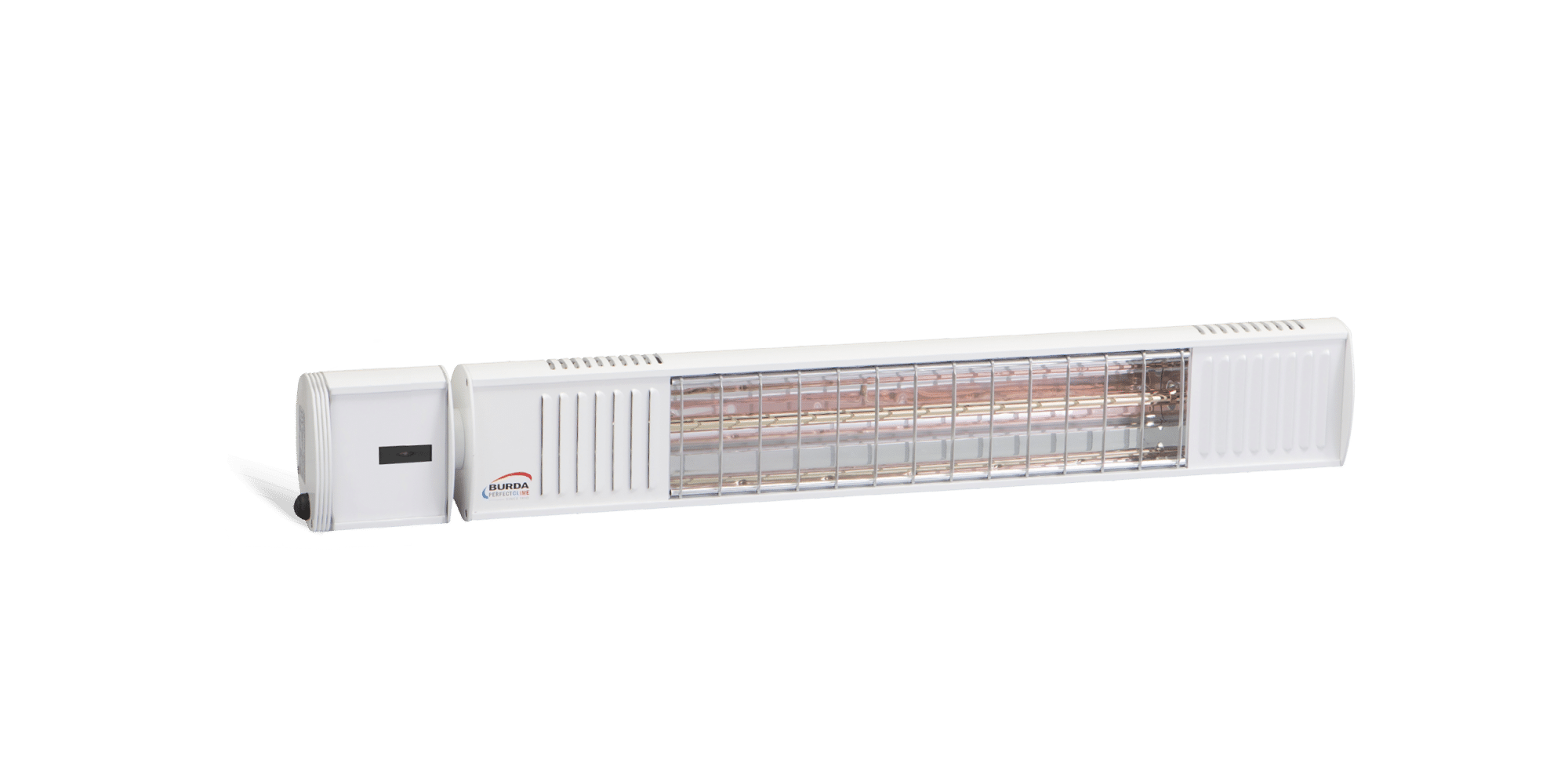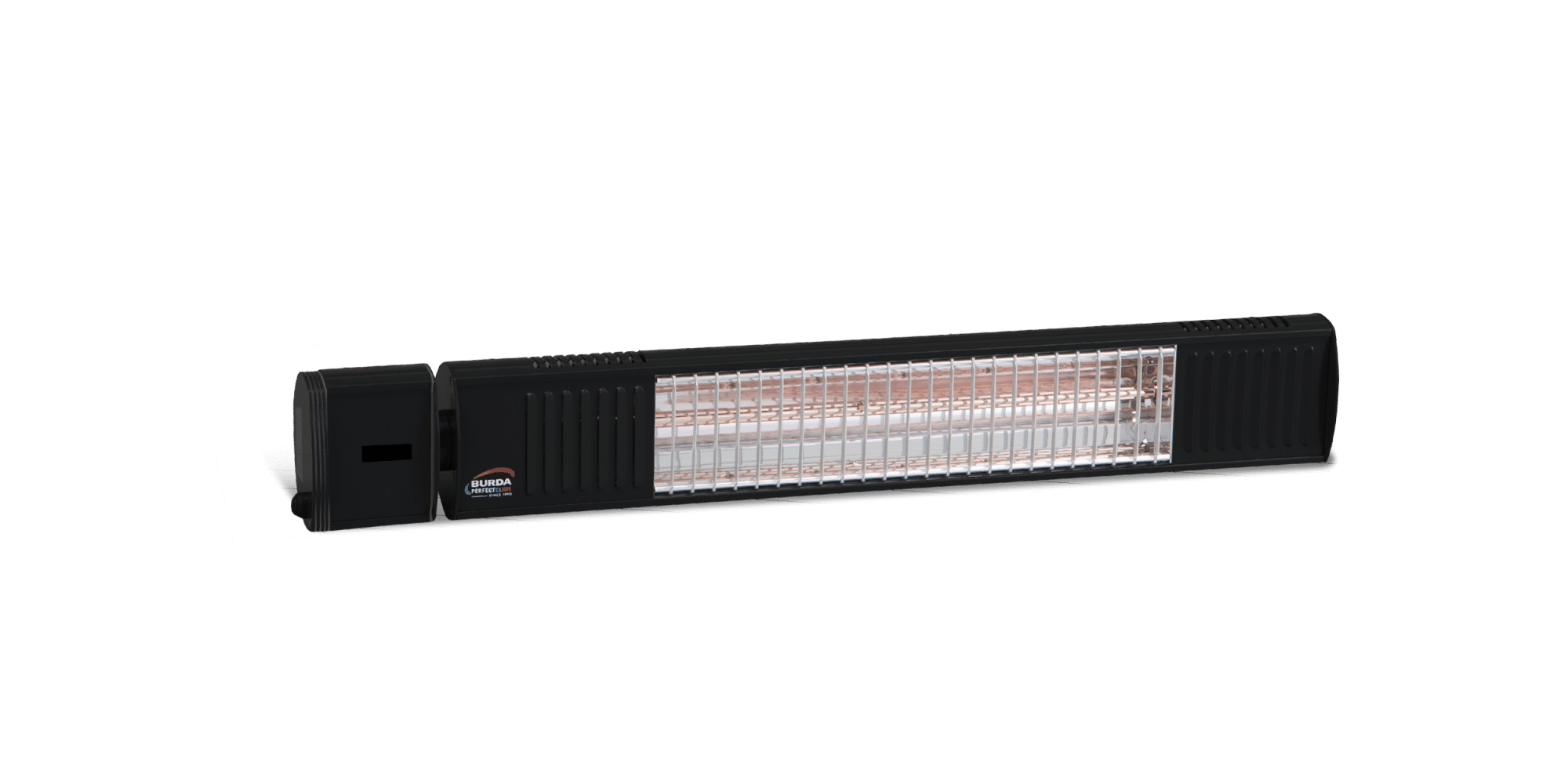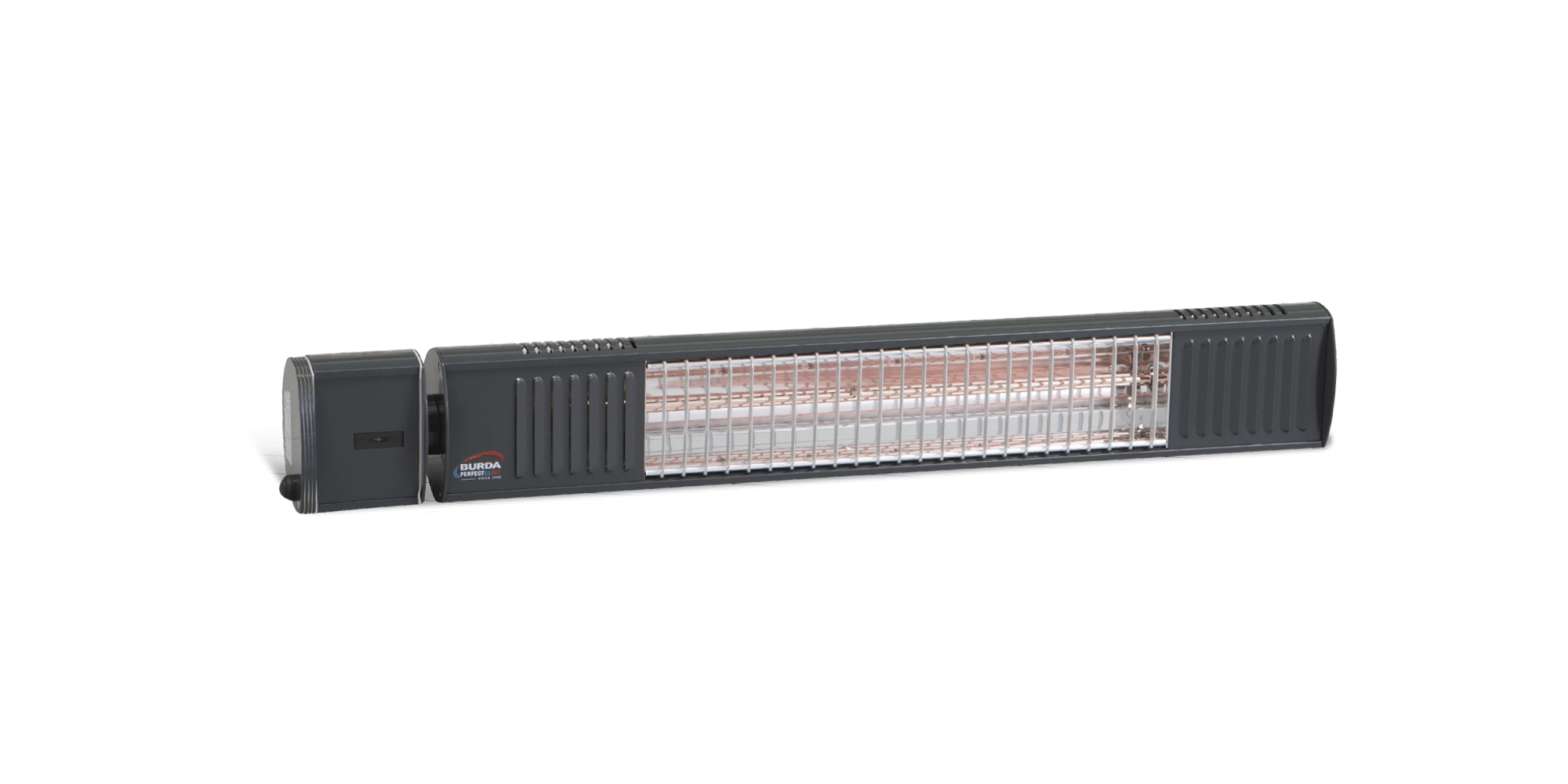 Wire­less hand-held trans­mit­ter with scroll wheel
Situo 1 Varia­ti­on io / Situo 5 Varia­ti­on A / M io
• Sin­gle, group or cen­tral ope­ra­ti­on pos­si­ble
• Scroll wheel for com­for­ta­ble and pre­ci­se tur­ning of vene­ti­an blind slats or up or down dim­ming
• A / M switch: to switch on / Swit­ching off the auto­ma­tic for all chan­nels at the same time
• OPEN but­ton to open the vene­ti­an blind or switch on the back­light
• "my" but­ton to stop the cur­rent move­ment or to recall the favo­ri­te posi­ti­on
• DOWN but­ton to clo­se the vene­ti­an blind or switch off the back­light
• "Select" but­ton for chan­nel selec­tion in Situo 5 Varia­ti­on A / M io
• Pro­gramming but­ton on the back of the radio trans­mit­ter
• LED for trans­mis­si­on and bat­te­ry sta­tus dis­play and for chan­nel selec­tion in Situo 5 Varia­ti­on A / M io
• Wire­less / bat­te­ry-powe­red
• Wall bra­cket for fle­xi­ble moun­ting