Infrared heaters for working spaces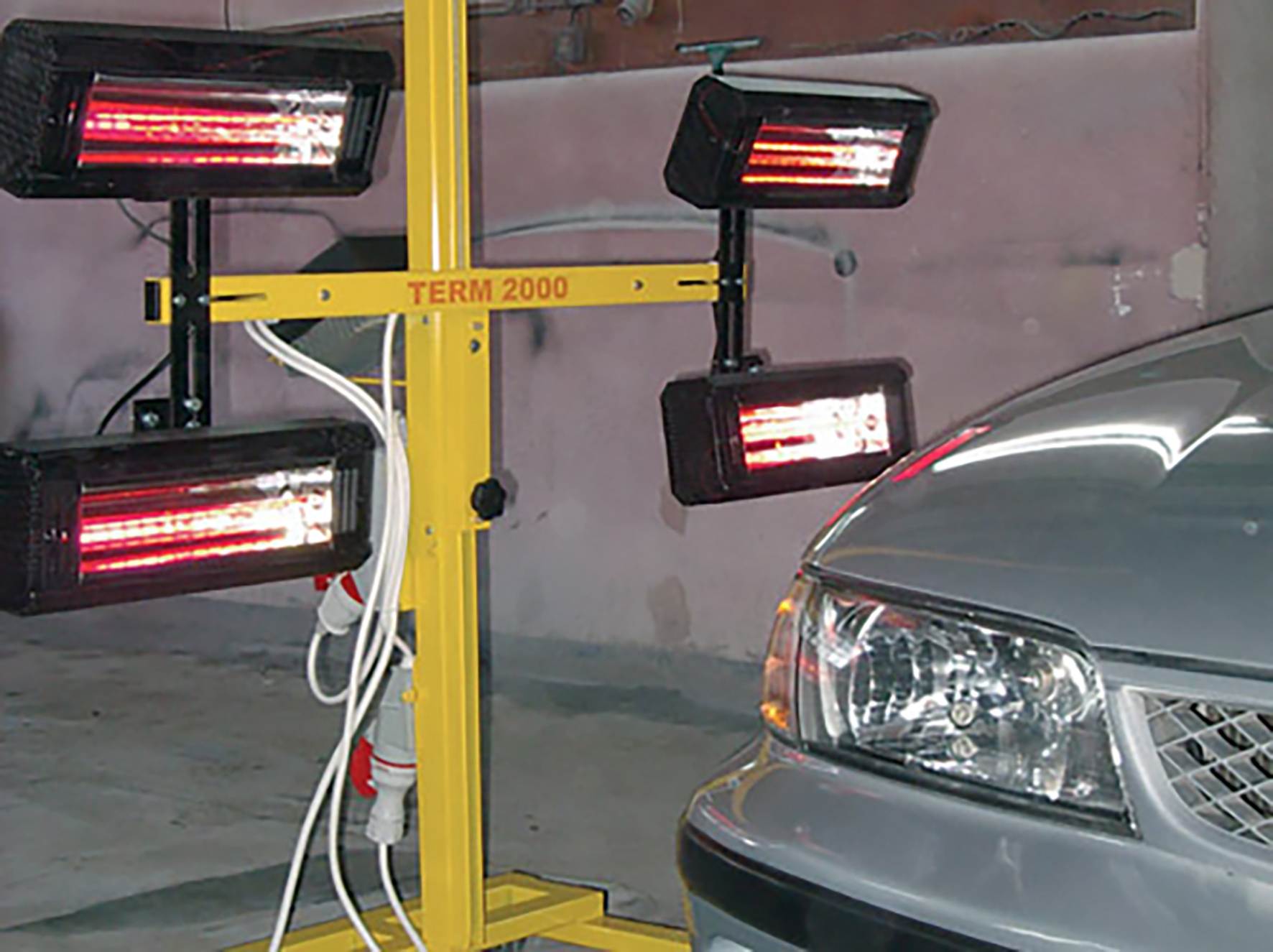 BURDA PerfectClime offers efficient and practical solutions for workplace and material warming with compact, versatile infrared radiant heaters from the TERM and SMART Series for use in
industrial production plants
Workshop heating:
Powerful radiant heaters for workshop heating and material warming
Radiant heaters with short-wave technology are used, and are available as a mobile version (with handle, to hang, or stand-mounted) or for permanent ceiling and wall installation. Our powerful mobile workshop heaters can equally be used for material warming and paint drying as well as for construction drying.
Heating for industry with infrared
BURDA PerfectClime's professional and innovative infrared solutions from our heating and cooling systems range also set standards in industrial production plants. BURDA has implemented innovative concepts for furnace warming as well as cost-efficient warming for power plants.
BURDA PerfectClime infrared workshop heaters –
All benefits at a glance
selective heating of people and objects without heat loss

flexible use in the workplace or for material warming

individual heating control saves heating costs

instant heat with no warm-up phase
Burda recommendations for workshop heaters with infrared short-wave:
The mobile version of the TERM 2000 was specifically developed for straightforward and effective drying of varnish, paint and other materials. The lightweight 1.5 kilogram unit is easily transported and can be mounted in a horizontal or vertical position.
TERM heaters with IP class 67 offer the highest water protection and are suitable for working enviroments in wet surroundings. The heaters are available in a wide power range in different colours for wall and ceiling mounting.
The compact and easy-to-use SMART  infrared radiant heater doesn't only look smart in the garage, on the balcony or on the terrace; it also does a brilliant job in the industry. The large reflector always ensures optimum heat output, whether it is heating individual workstations or warming and drying materials.