Terrace heaters for outdoor areas in the hospitality branche
Attractive concepts for hotel and restaurant terraces with infrared heating, cooling, light and sound
Pro­vi­de your guests the per­fect well-being tem­pe­ra­tu­re in any wea­ther with intel­li­gent all-in-one hea­ting solu­ti­ons from Bur­da Per­fect­cli­me. Effec­ti­ve, ener­gy-saving and cost-saving cli­ma­te con­trol with modern infrared tech­no­lo­gy is the core disci­pli­ne of BURDA. We are a part­ner of num­e­rous cate­ring estab­lish­ments in Euro­pe and world­wi­de, which we equip with indi­vi­du­al and com­ple­te sys­tems for the hotel ter­race and event areas.
Get inspi­red by our intel­li­gent and indi­vi­du­al out­door gas­tro­no­my solu­ti­ons that …

com­bi­ne instant heat with light, coo­ling and speakers
can be indi­vi­du­al­ly con­trol­led via Blue­tooth, io Home­con­trol* radio or cable
can be instal­led wit­hout gre­at struc­tu­ral complexity
and cap­ti­va­te with ele­gant designs.
* coming up soon
Terrace heaters from BURDA PerfectClime – all advantages at a glance:
Increased sales through a guest-fri­end­ly atmo­sphe­re with warmth, coo­ling, light and sound

com­ple­te auto­ma­ti­on through Blue­tooth, io Home­con­trol, timers, dim­mers and sensors

fle­xi­ble appli­ca­ti­ons under awnings and umbrel­las, for wall or cei­ling instal­la­ti­on or as a stan­ding device


tim­e­l­ess, ele­gant and colorful designs that har­mo­ni­cal­ly blend into the ter­race landscape

no smell, no noi­se and envi­ron­men fri­end­ly ope­ra­ti­on with emis­si­on values ​​clo­se to zero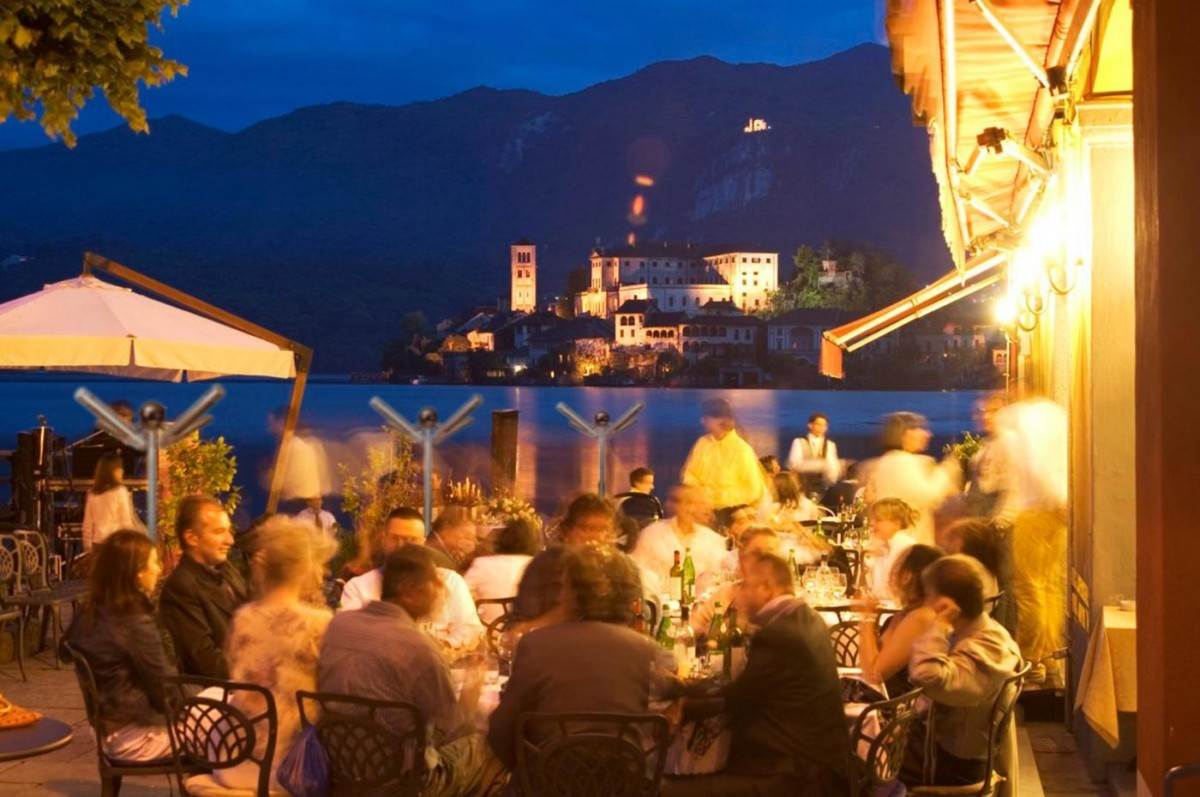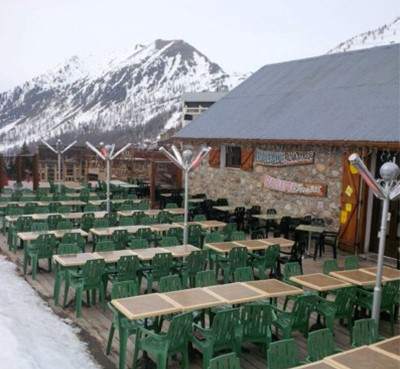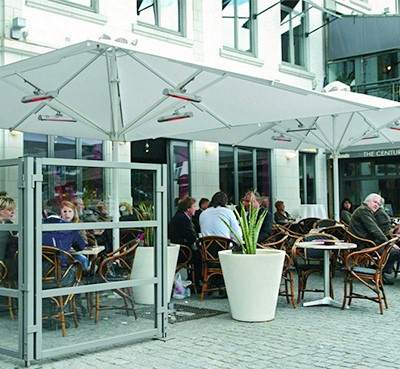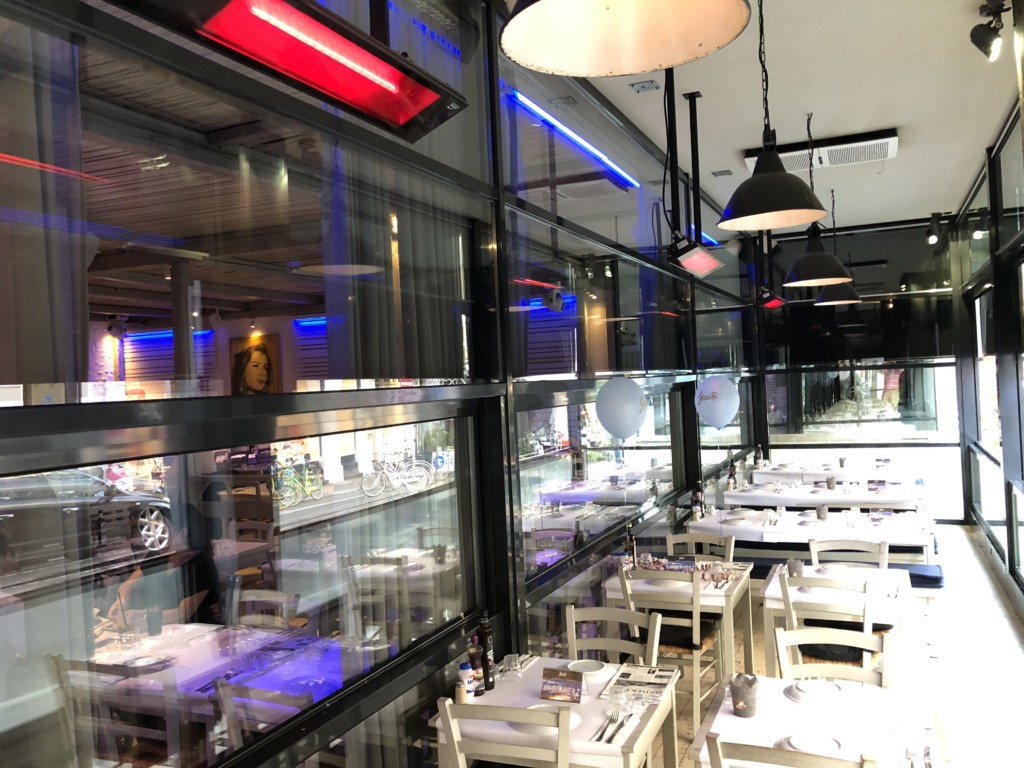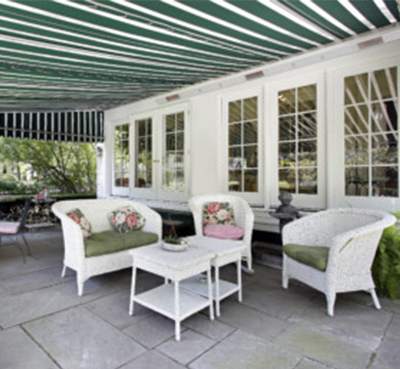 The next cold wea­ther front is coming – that's fpr sure! Bene­fit from the sty­lish yet high­ly effi­ci­ent solu­ti­ons for ter­race manage­ment, beer gar­den and other event are­as with the TERM TOWER PALMS stan­ding hea­ter. The Power Gas­tro Hea­ter can be equip­ped with up to four ful­ly water­pro­of radi­ant hea­ters – equi­va­lent to a total power of 8000 watts – and is available in many colors.
The TERM2000 IP67 patio hea­ter is the only one on the mar­ket with the hig­hest water pro­tec­tion class IP67. The infrared hea­ter is available in many wat­ta­ges, colors and sizes as sin­gle, dou­ble or tri­ple device. With the high-per­for­mance hea­ters, patio are­as can be hea­ted indi­vi­du­al­ly via Blue­tooth, io Home­con­trol, radio or cable – as requi­red. Also available in com­bi­na­ti­on with light (TERM2000 L&H) and coo­ling (PERFECTCLIME®).
Smart hea­ting solu­ti­on with infrared short or medi­um wave (IRA / IRB). At first glan­ce, the RELAX GLASS (Car­bon) series impres­ses with its ele­gant design thanks to the high-qua­li­ty cera­mic-glass­front SCHOTT NEXTREMA®. The water­pro­of infrared hea­ters are available with dif­fe­rent colo­red housing and glass fronts in dif­fe­rent wat­ta­ges for wall and cei­ling moun­ting or as built-in model with frame. From autumn 2019, the RELAX GLASS can be expan­ded with loud­spea­k­ers, light modu­les and coo­ling nozzles.
The paten­ted, inter­na­tio­nal­ly acclai­med MODULAR SYSTEM is the opti­mal solu­ti­on for lar­ger out­door are­as. Hotel deco­ra­tors and restau­rant ope­ra­tors, who expect more than just warmth for the restau­rant ter­race, are well ser­ved by the modu­lar hea­ting, coo­ling, light­ing and sound sys­tem. The modu­les can be free­ly com­bi­ned with each other in any length and color.