Jiri Burda, MD
Jiri Bur­da, born in 1965, is a nati­ve of Slo­va­kia and has been living in the grea­ter Frank­furt area sin­ce 1968.
During his busi­ness stu­dies, the busi­ness­man foun­ded Bur­da WTG in 1990 – at that time as a sole pro­prie­tor­ship and under the name Bur­da World­wi­de Tra­ding Group.
Sin­ce the start of the com­pa­ny, Jiri Bur­da has been respon­si­ble for deve­lo­p­ment, sales and finan­ces at Bur­da World­wi­de Tech­no­lo­gies GmbH, which is now estab­lished worldwide.
In addi­ti­on, Jiri Bur­da is respon­si­ble for the ongo­ing inter­na­tio­na­liza­ti­on as well as the mar­ket deve­lo­p­ment of the company.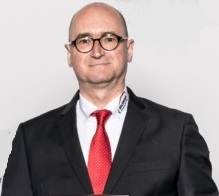 The Team of Burda WTG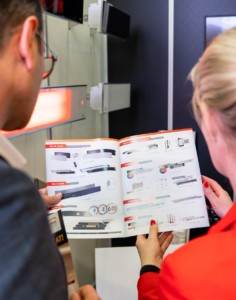 The mem­bers of our team are real achie­vers. Our com­pe­tent employees bring a wide ran­ge of qua­li­fi­ca­ti­ons and lan­guages ​​to our com­pa­ny. The bund­led expe­ri­ence and the fact that ever­yo­ne pulls tog­e­ther makes the inno­va­ti­ve strength of the Bur­da WTG pos­si­ble in the first place.
All our employees are working on even bet­ter pro­ducts every day, always focu­sed on the satis­fac­tion of our cus­to­mers. Our inter­na­tio­nal and moti­va­ted team is at your dis­po­sal at all times. You are wel­co­me to cont­act our staff per­so­nal­ly. We look for­ward to your ques­ti­ons, opi­ni­ons and feedback.
Per­son in charge

Cont­act
ADMINISTRATION / CUSTOMER SERVICE
Vero­ni­ca Gidei
info@burdawtg.de
pho­ne: +49 6173 32424 0
fax: +49 6173 32424 24
ACCOUNTING
invoices@burdawtg.de
pho­ne: +49 6173 32424 0
fax: +49 6173 32424 24
LOGISTIC
Samir Azdad
sa@burdawtg.de
pho­ne: +49 6173 32424 12
fax: +49 6173 32424 24
WAREHOUSE
Ali Gökce
logistic@burdawtg.de
MARKETING

&

PR
Bar­ba­ra Rübsam
marketing@burdawtg.de
pho­ne: +49 6173 324 24 0
MARKETING
Vanes­sa Narzisi-Virgillito
marketing@burdawtg.de
pho­ne: +49 6173 324 24 0