Waterproof infrared heaters for pool landscapes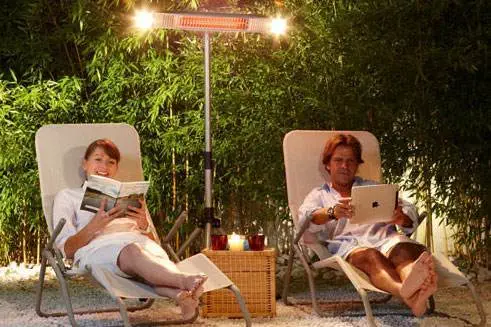 Instant heat in bathing and wet areas (outdoor)
Let yourself be fascinated by the comfortable heating solutions with infrared heat and the almost unlimited application possibilities of our individual and innovative product variety with waterproof radiant heaters for swimming pools, bathing areas and wet areas.
Radiant heaters for the pool area
The compact infrared heaters can be easily attached to the wall or under the ceiling, but can also be integrated into existing sun protection devices (sturdy parasols, awnings, etc.). Depending on the environment and structural conditions, our installation options offer you plenty of scope for the flexible use of the infrared heaters in the swimming pool and pool area.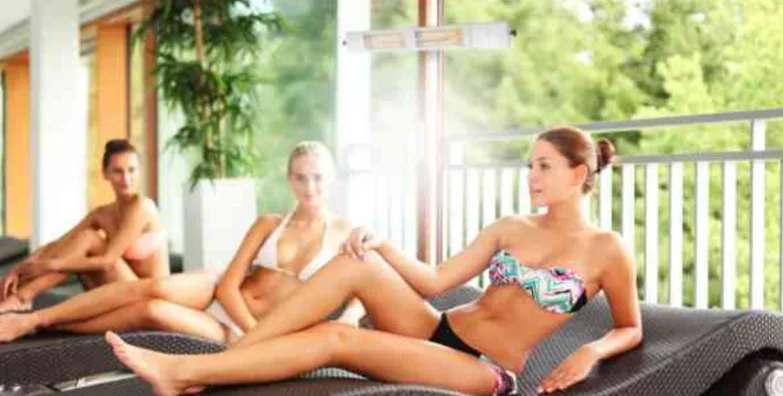 Compact design in a wide variety of colors with splash water protection
Feel-good atmosphere by the pool with warmth and light
Elegant pool heater for wall and ceiling mounting with water protection IP65