TERM TOWER PALMS IP67
Freestanding infrared patio heater for large outdoor areas!
Ide­al for the hotel and cate­ring indus­try, the TERM TOWER PALMS offers an opti­mal warmth out­put for all lar­ge out­door spaces – espe­ci­al­ly in places whe­re other sys­tems could not be used befo­re now becau­se the­re was no way to mount them. The powerful stan­ding hea­ting device enables the hea­ting of lar­ger are­as whe­re­ver cei­ling or wall moun­ting or per­ma­nent instal­la­ti­on is impos­si­ble or unde­si­red. Optio­nal fea­tures such as tables and ash­trays offer your guests addi­tio­nal comfort.
Install it, turn it on, and enjoy cosy warmth at the touch of a button
The infrared radi­ant hea­ter can be equip­ped with two up to four com­ple­te­ly water­pro­of hea­ters TERM2000 IP67. The ULTRA LOW GLARE design of the radi­ant tube with up to 70 per­cent less red light also pro­vi­des a plea­sant, eye-fri­end­ly atmo­sphe­re. The radi­ant hea­ter tower is available in the stan­dard ver­si­on alu­mi­num polished or in white and black color.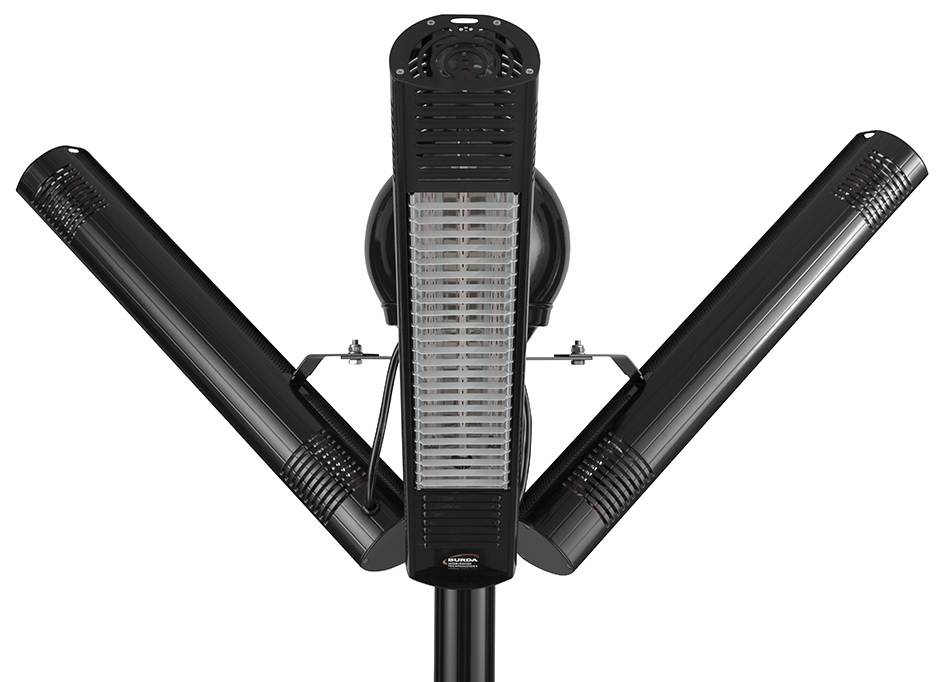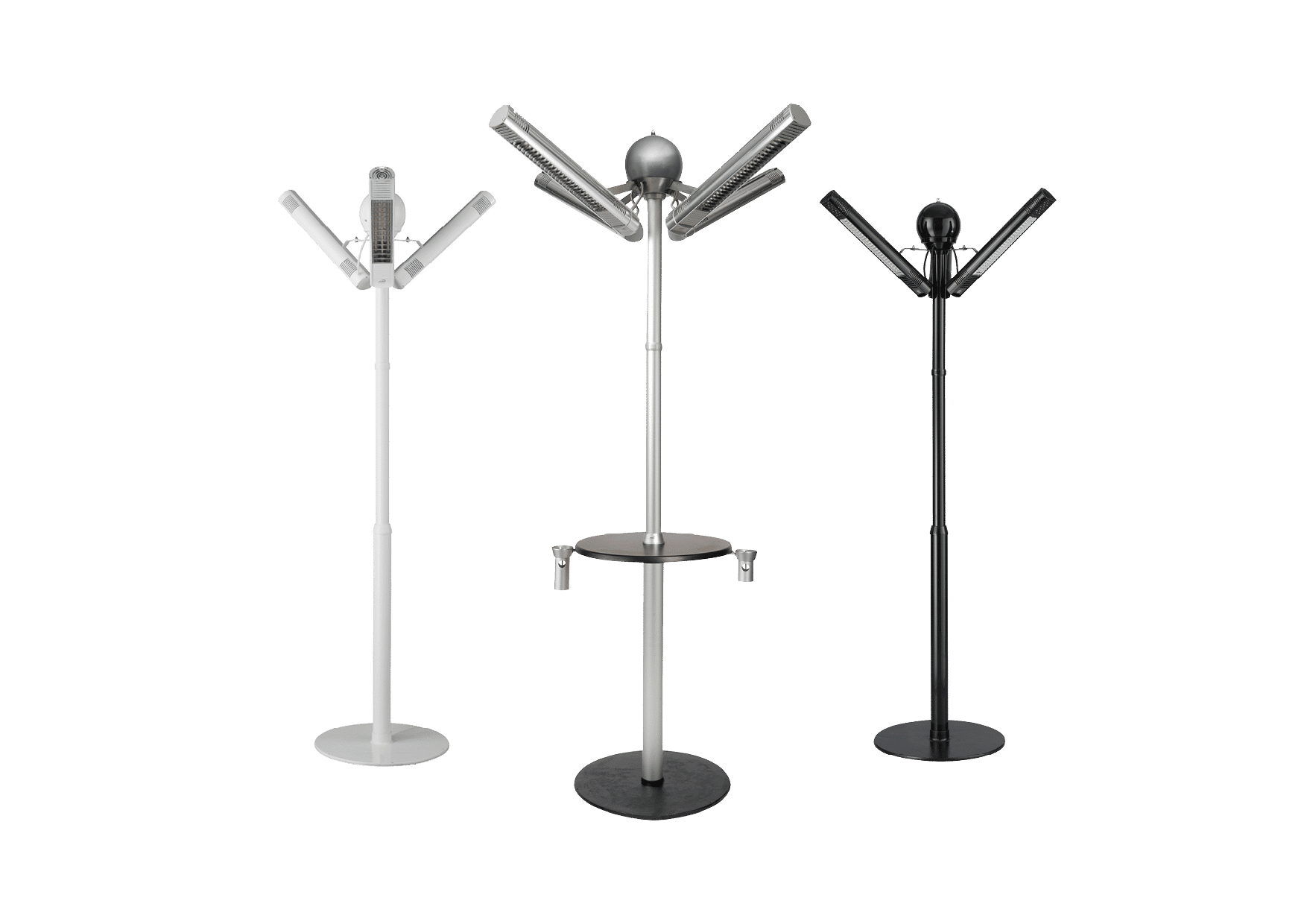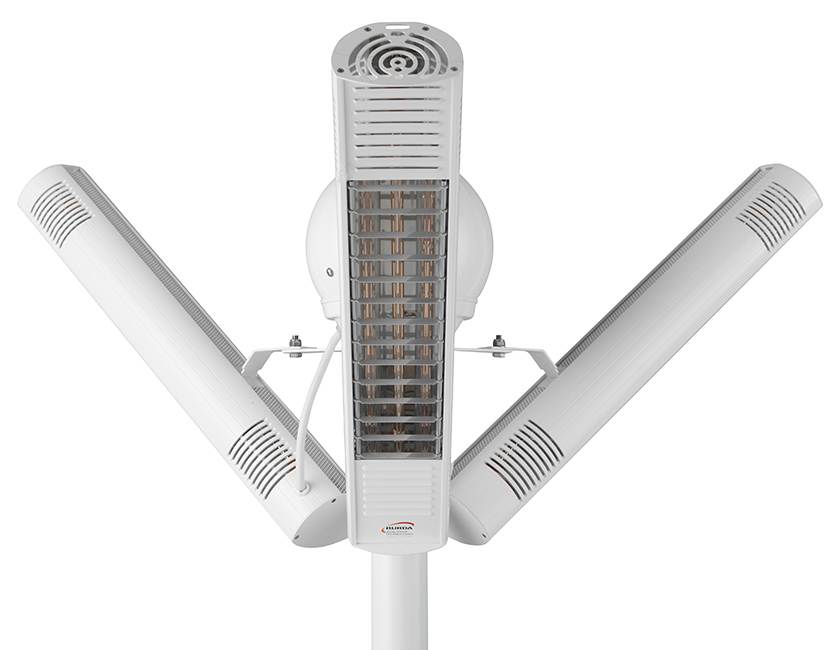 Pro­tec­tion: IP67, com­ple­te waterproof

Per­for­mance: 1/2 and 3 x 2000 watt (three hea­ting tubes)

Colors: white RAL9010, black RAL9005, polished aluminium

Weight: 49/51 kg and 52,7 kg

Dimen­si­ons (wxh): 110 x 250 – 270 cm

Assem­bly: stan­ding device

Con­nec­tion: 3/N/PE ~ 400 V (3N) 50 Hz, wire-end sleeves

PLEASE NOTE
Up from 2kW we recom­mend to use 16A slow blow fuses (C16)!

Gua­ran­tee: 2 years pri­va­te, 12 months busi­ness, 6 months industry

WEEE-Reg.-Nr.:

DE50492100