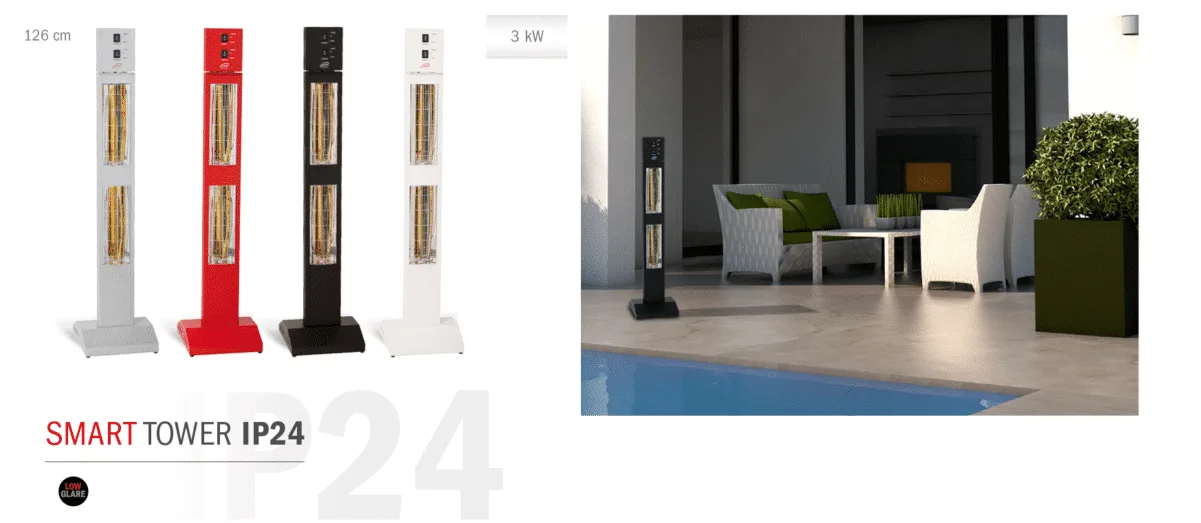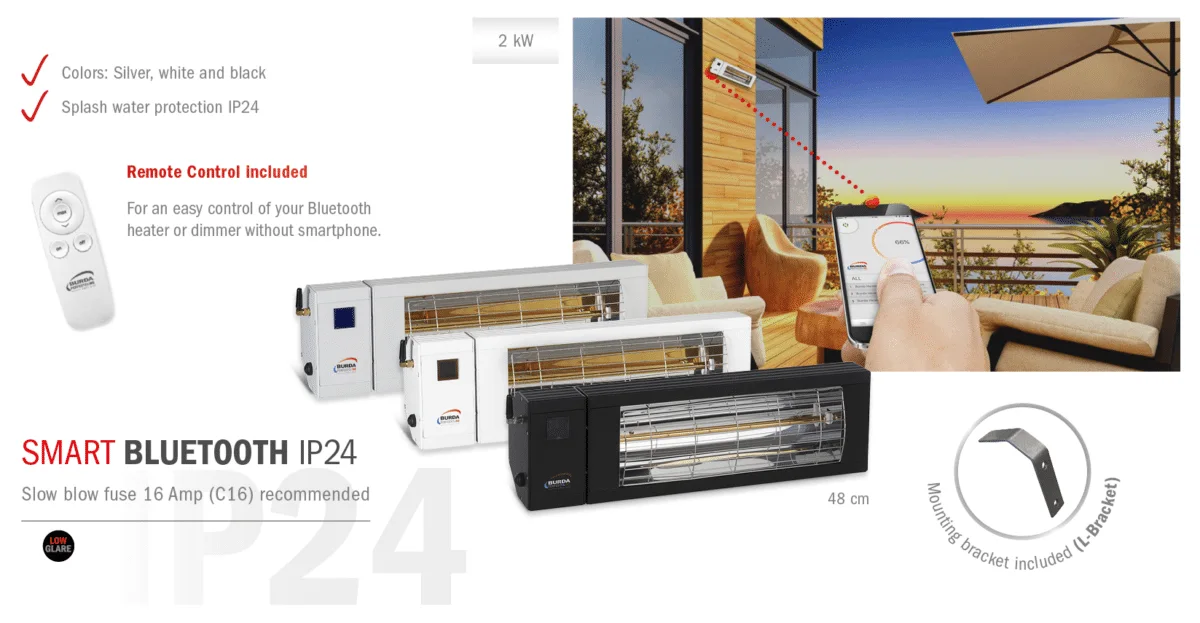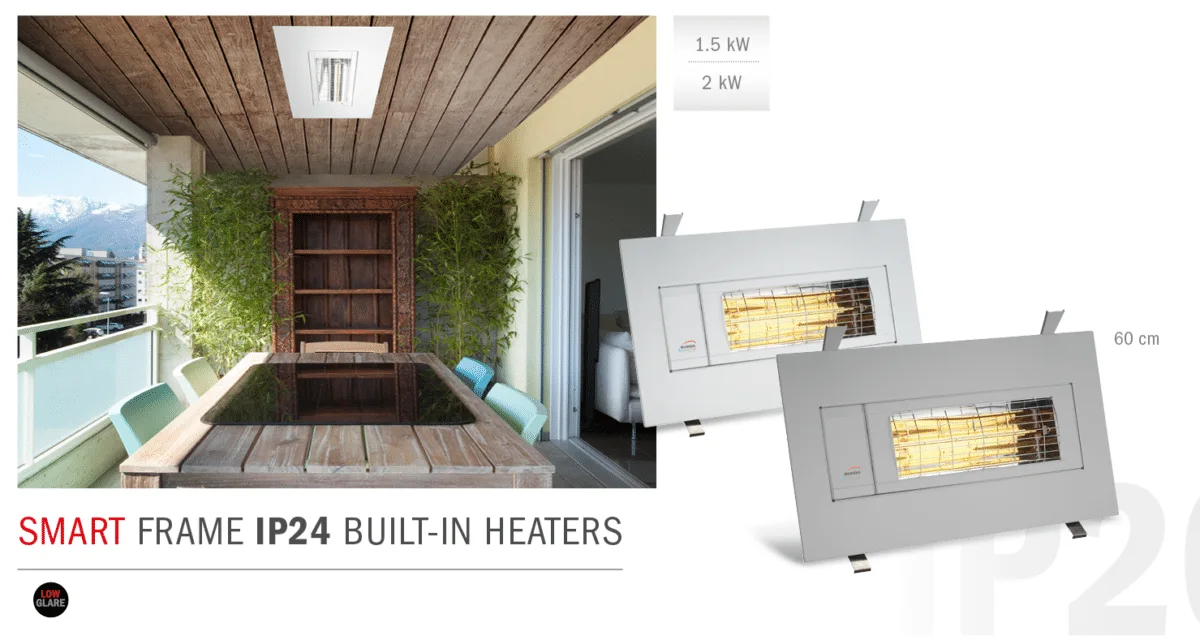 SMART infrared heaters
Compact heater series with splash-guard and light-reducing LOW GLARE technology
The compact and uncomplicated infrared heaters SMART from BURDA PerfectClime are a good choice, whenever and wehrever instant heating is required. The devices are protected against splash water and can be installed in any sheltered outdoor area on the wall, under the ceiling, on a tripod or under canopies. SMART infrared heaters also provide valuable services in commercial and industrial areas: whether for single-place heating or material heating and drying. The large reflector always ensures optimum heat output. The compact SMART series is produced exclusively in the high-quality LOW GLARE version. LOW GLARE describes a technical innovation in the production of the heating tube, which allows a significant reduction of the radiated infrared light. The advantage: SMART heaters can also be used wherever an atmospheric ambience without disturbing red light is to be created.

The advantages of the SMART series at a glance:
Instant heat without lead time

Different power levels according to the heat requirement

Intelligent operation, optinal with Bluetooth, external dimmer or switch

Flexible applications in protected outdoor areas with various installation options.
Compact design in trendy colors

Odor-neutral, quiet operation

Robust aluminum housing with splash water protection IP24

LOW GLARE radiant tubes with significantly less red light
Effective instant heat with single, double or tripple heaters, also available with switch (single heaters only)).
Short-wave heaters with Bluetooth interface for easy APP control.
Flush-mounted device for ceiling installation – also in outdoor areas.