New BURDA GENERAL CATALOGUE 2019/20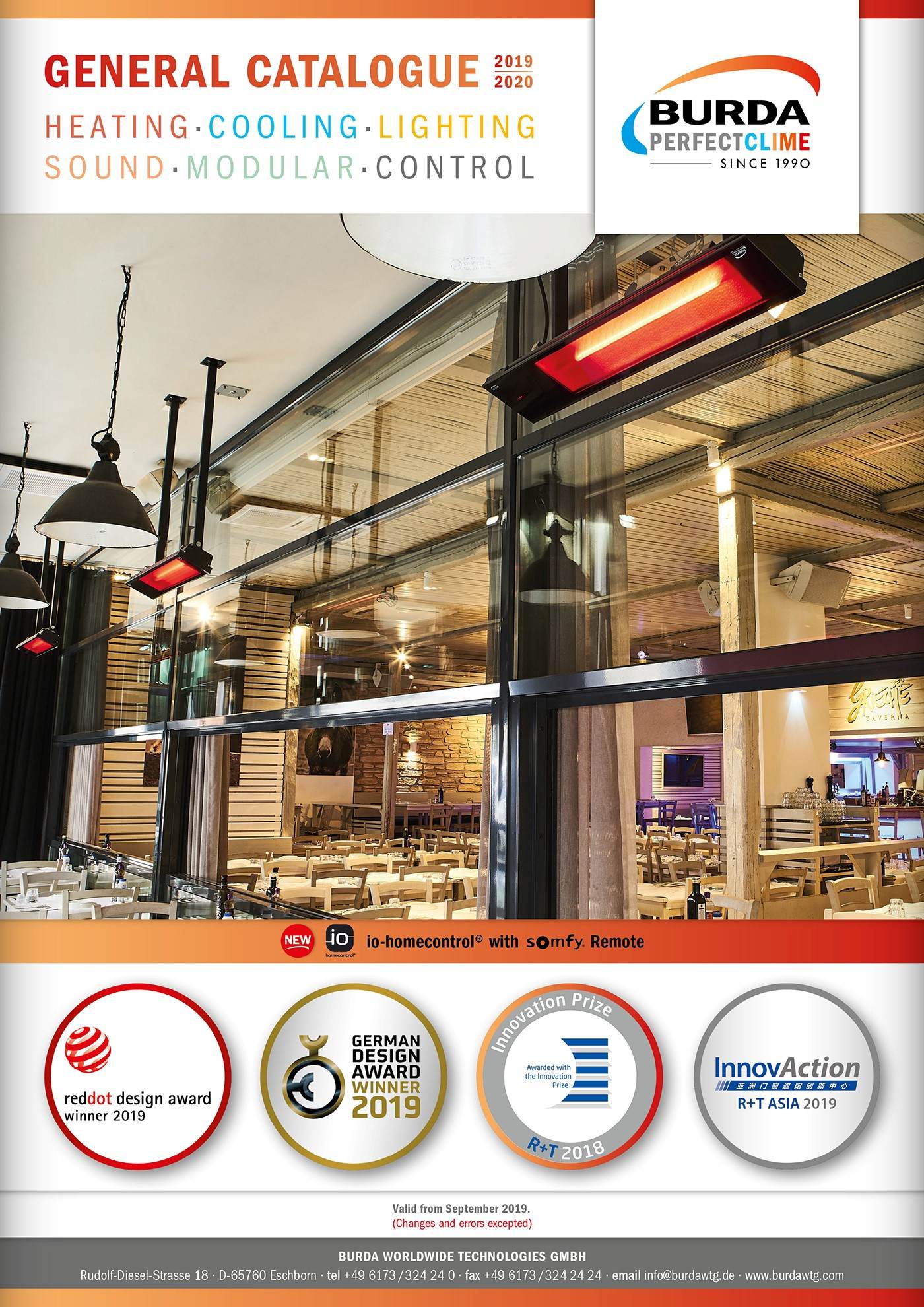 All new products at a glance:
Radi­ant hea­ter with lea­ding io-home­con­trol® wire­less tech­no­lo­gy

&

Som­fy radio remo­te controls.
RELAX GLASS series expan­da­ble with Blue­tooth spea­k­ers and LED lighting.
New RELAX GLASS twin spot­lights with 3000 and RELAX DARK dark spot­lights with 4500 watts.
Ele­gant stain­less steel base for all RELAX GLASS models.
Blue­tooth dim­mer BTD4 for wire­less con­trol of radi­ant hea­ters up to 4000 watts at 230V.
Award-win­ning TERM2000 MODULAR series now with speakers.