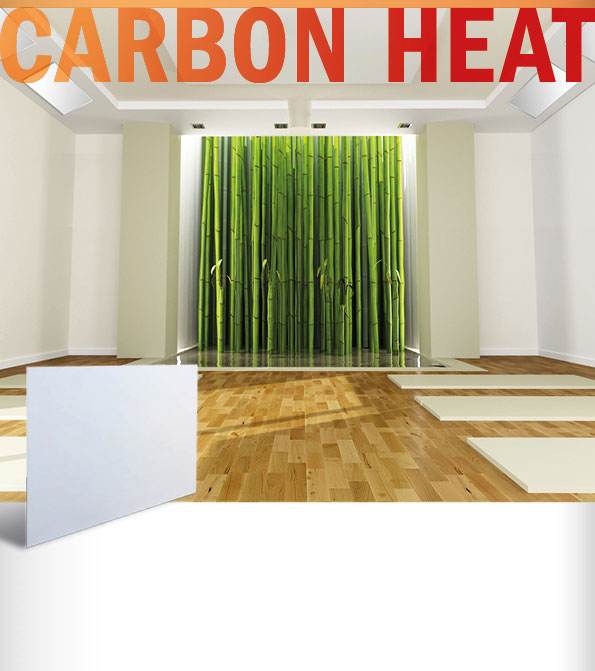 Energy-saving infrared heating with a 5-year manufacturer's guarantee

CARBON HEAT FRAMELESS
Frameless infrared heating element with high-tech nanocarbon. Reduces energy consumption during heating by an additional 15 to 20 per cent!
The front sur­face of the hea­ting panel is made of a 2.5cm-thick hea­ting ele­ment that radia­tes a plea­sant, even warmth. The front hea­ting pla­te is injec­ted with an extre­me­ly fine nano­car­bon pow­der. This is high­ly effi­ci­ent at con­ver­ting elec­tri­cal ener­gy into warmth right into the fur­thest cor­ners of the unit. In this way, the ener­gy con­sump­ti­on of the hea­ting ele­ment is redu­ced by as much as 15 to 20 per­cent com­pared to con­ven­tio­nal models. An inter­nal reflec­tor and cus­tom moun­ting sys­tem pre­vent most rever­se and con­vec­tion hea­ting, pro­vi­ding even bet­ter hea­ting performance.
Unique technology and elegant design for an unexpectedly cosy atmosphere
With its deli­ca­te­ly tex­tu­red, mine­ral-cover­ed white sur­face, the Car­bon Heat Frame­l­ess fits in dis­creet­ly with your exis­ting cei­ling and wall set up. The mount and fit­tings are included, tog­e­ther with detail­ed ins­truc­tions for wall or cei­ling instal­la­ti­on. Two built-in tem­pe­ra­tu­re moni­tors pro­vi­de pro­tec­tion from over­hea­ting, tur­ning the unit off imme­dia­te­ly if the hea­ting ele­ment beco­mes too hot (e.g. if it gets cover­ed acci­den­tal­ly). Once it has coo­led, the infrared hea­ter auto­ma­ti­cal­ly turns its­elf back on.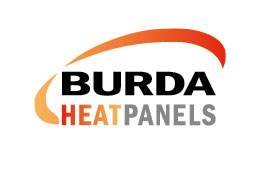 At a glance:
High-tech nano­car­bon surface

Redu­ces ener­gy con­sump­ti­on by 15 – 20 %

Frame­l­ess

25 mm thick

Inter­nal reflec­tor = near­ly 100%
of the heat is radia­ted forward

Safe­ty shut-off pre­vents overheating

Fit­tings supplied

Includes 1.9m cable and plug

5-year gua­ran­tee


| Item no. | Sur­face | Dimen­si­ons (cm) | Out­putt | Weight | Heata­ble area / m² |
| --- | --- | --- | --- | --- | --- |
| BHPCAH6090600m | Mine­ral white | 60 x 90 x 2,5 | 600 Watt | 9 kg | 11 – 13 |
Are you a dealer or potential reseller, or looking to fit out a major project?
Plea­se get in touch with our sales depart­ment direct­ly for pri­ce lists, terms and pro­ject advice. You can reach our sales sup­port team by pho­ne on +49 6173 32424-0, or send us a mes­sa­ge using our cont­act form.
HEATPANELS – infrared heating