Portable standing heater
TERM 2500 VOLCANO IP20
The com­pact, retrac­ta­ble pedes­tal as well as the per­for­mance spec­trum up to 2,500 W makes the TERM 2500 VOLCANO IP20 a uni­ver­sal all-roun­der. The por­ta­ble hea­ter ensu­res warm feet in the office, in the work­shop or at home in next-to-no time, and is also ide­al for wall and con­s­truc­tion dry­ing. The por­ta­ble hea­ting device is equip­ped with two sepa­ra­te, adjus­ta­ble radia­tors. It con­nects to a stan­dard 230-Volt outlet.
The VOLCANO is easy to trans­port and is distin­gu­is­hed by gre­at fle­xi­bi­li­ty regar­ding its pos­si­bi­li­ties for use in inte­ri­or spaces in both pri­va­te and com­mer­cial areas.
MOBILITY
The hea­ter with car­ry­ing hand­les and retrac­ta­ble pedes­tal can be assem­bled and dis­as­sem­ble quick­ly, saves space, and is easy to transport.
LONG SERVICE LIFE
Up to 5,000 hours of ope­ra­ting time, thanks to top-gra­de equip­ment with spe­ci­al­ly built gold tubes
IMMEDIATED WARMTH WITH A "WOW" FACTOR
Under opti­mal con­di­ti­ons (dry air), the per­cei­ved tem­pe­ra­tu­re can be rai­sed by up to 10 degrees within seconds
CODE
OUTPUT
COLOUR
DIMENSIONS
(WxHxD in cm)
WEIGHT
Cable Length/ Connection
Heata­ble area/m²
RCV025
1 kW + 1,5 kW
Black
41 x 52 x 31
5,45 kg
3 m/1,90 m 3-wire
1,5 mm², Schu­ko plug
1/N/PE ~ 230 V 50 Hz
about 9 – 11 qm
DELIVERY CONTENTS
The deli­very con­tent includes an assem­bly kit with ins­truc­tions. The hea­ter is equip­ped with a 1.9 m cable, inclu­ding a shock­pro­of plug.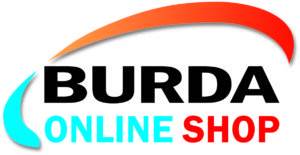 Order now!
Are you a dealer or potential reseller, or looking to fit out a major project?
Plea­se get in touch with our sales depart­ment direct­ly for pri­ce lists, terms and pro­ject advice. You can reach our sales sup­port team by pho­ne on +49 6173 32424-0, or send us a mes­sa­ge using our cont­act form.
TERM2000 IP67 STANDARD Polished aluminum
TERM2000 COLOR IP67 (610 mm)
TERM2000 IP44 ULTRA LOW GLARE