Portable standing heater
TERM 2500 VOLCANO IP20
The compact, retractable pedestal as well as the performance spectrum up to 2,500 W makes the TERM 2500 VOLCANO IP20 a universal all-rounder. The portable heater ensures warm feet in the office, in the workshop or at home in next-to-no time, and is also ideal for wall and construction drying. The portable heating device is equipped with two separate, adjustable radiators. It connects to a standard 230-Volt outlet.
The VOLCANO is easy to transport and is distinguished by great flexibility regarding its possibilities for use in interior spaces in both private and commercial areas.
MOBILITY
The heater with carrying handles and retractable pedestal can be assembled and disassemble quickly, saves space, and is easy to transport.
LONG SERVICE LIFE
Up to 5,000 hours of operating time, thanks to top-grade equipment with specially built gold tubes
IMMEDIATED WARMTH WITH A "WOW" FACTOR
Under optimal conditions (dry air), the perceived temperature can be raised by up to 10 degrees within seconds
CODE
OUTPUT
COLOUR
DIMENSIONS
(WxHxD in cm)
WEIGHT
Cable Length/ Connection
Heatable area/m²
RCV025
1 kW + 1,5 kW
Black
41 x 52 x 31
5,45 kg
3 m/1,90 m 3-wire
1,5 mm², Schuko plug
1/N/PE ~ 230 V 50 Hz
about 9 – 11 qm
DELIVERY CONTENTS
The delivery content includes an assembly kit with instructions. The heater is equipped with a 1.9 m cable, including a shockproof plug.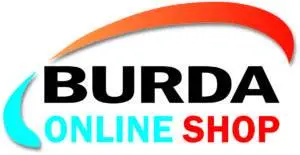 Order now!
Are you a dealer or potential reseller, or looking to fit out a major project?
Please get in touch with our sales department directly for price lists, terms and project advice. You can reach our sales support team by phone on +49 6173 32424-0, or send us a message using our contact form.
TERM2000 IP44 ULTRA LOW GLARE
TERM2000 IP67 STANDARD Polished aluminum
TERM2000 COLOR IP67 (610 mm)