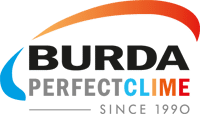 BURDA World­wi­de Tech­no­lo­gies GmbH
Rudolf-Die­sel-Stra­ße 18
D-65760 Eschborn
Tel.: +49 (0) 6173 32424-0
Fax: +49 (0) 6173 32424-24
E-Mail: info@burdawtg.de
Web: www.burdawtg.de
Subscribe to our free newsletter!
* The­se fields are mandatory
With your regis­tra­ti­on you agree to the con­sent clau­se and accept the pri­va­cy poli­cy of Bur­da World­wi­de Tech­no­lo­gies GmbH. After regis­tra­ti­on you will recei­ve an e-mail with a con­fir­ma­ti­on link. Click on this link to com­ple­te your regis­tra­ti­on. If you no lon­ger wish to recei­ve the ser­vice, you can unsub­scri­be from the news­let­ter at any time using the unsub­scri­be link con­tai­ned in the newsletter.