The ver­sa­ti­li­ty of the RELAX GLASS radi­ant hea­ter series with ele­gant Schott Nex­tre­ma® glass cer­a­mic is reflec­ted in cur­rent modu­lar instal­la­ti­ons. Attrac­tive and prac­ti­ca­ble com­bi­na­ti­on opti­ons lea­ve not­hing to be desi­red in terms of a plea­sant and opti­cal­ly deman­ding ter­race ambi­ence.
The many faces of
RELAX

GLASS

:
Heating, Sound, Light and Cooling
The power­ful short-wave hea­ters RELAX GLASS with Nex­tre­ma® glass front offer the unri­va­led best heat in out­door are­as. Blue­tooth speakers in the same design and LED light modu­les with a glass front can easi­ly be instal­led as a flush sys­tem under patio roofs or on the wall. Color-coor­di­na­ted panels, also with glass covers, bridge the distan­ces bet­ween the modu­les. A high­light for hot sum­mer days is the expan­si­on with coo­ling noz­z­les. They sim­ply can be added to exis­ting instal­la­ti­ons, con­nec­ted to a pump sys­tem and spray the finest coo­ling mist. Under opti­mal con­di­ti­ons, felt tem­pe­ra­tu­re drops of up to 12 degrees can be achie­ved.
Best-Practice:


RELAX

GLASS

MODULAR

installation in white on the terrace of a private mansion


x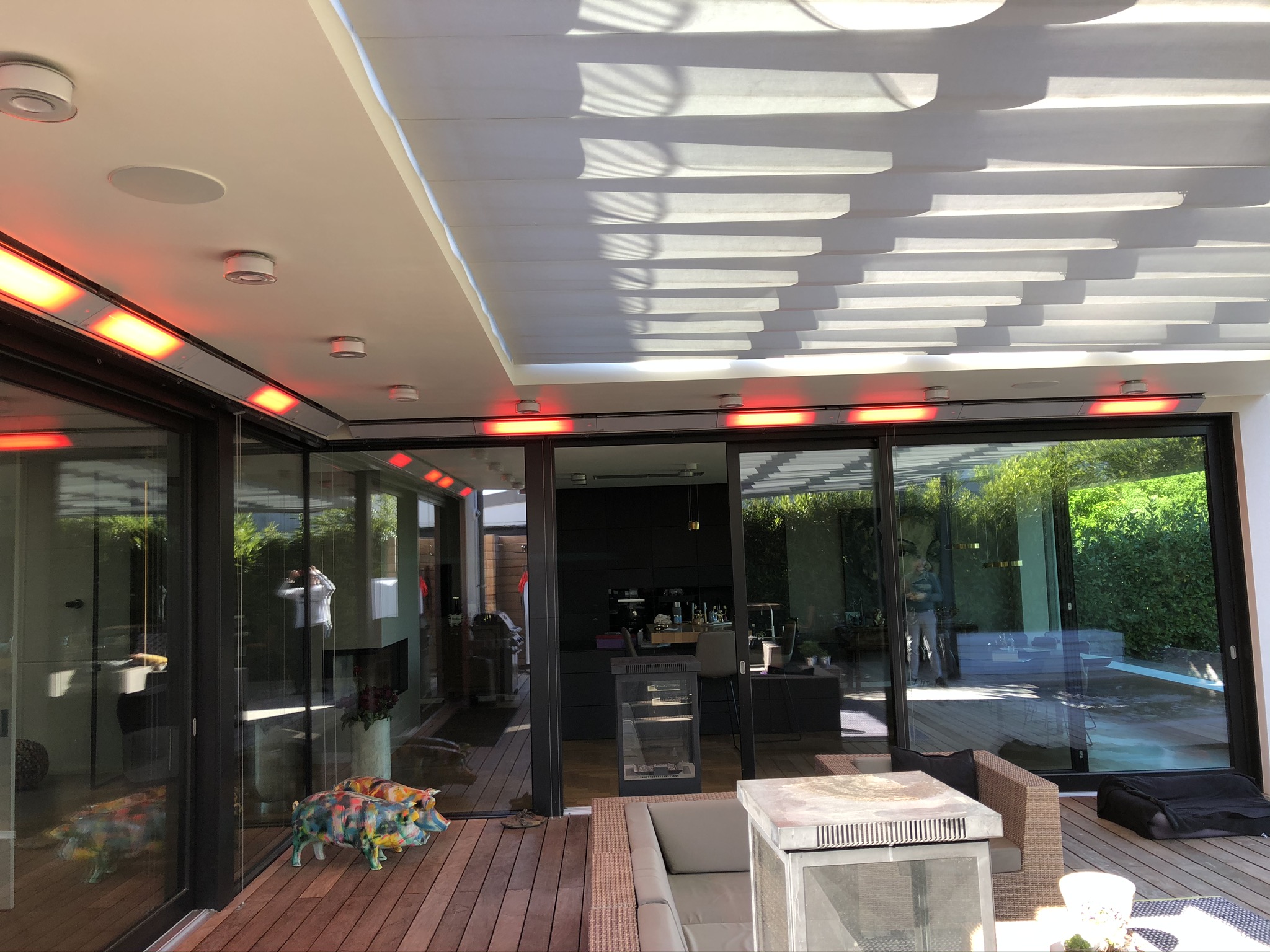 Plea­se find more infor­ma­ti­on under:
For free-stan­ding instal­la­ti­ons, we recom­mend the ele­gant RELAX STAND (code: BRELGSS‑3) made of high-qua­li­ty stain­less steel with a height of 210 cm.