The guests prefer to be outdoors!
Radi­ant hea­ters enable out­door cate­ring even in autumn. More and more city admi­nis­tra­ti­ons in Ger­ma­ny and Euro­pe who ban­ned in the past hea­ters in public are­as, bow to this argu­ment in order to sup­port the hos­pi­ta­li­ty bran­che in autumn and winter .
In addi­ti­on to an exten­si­ve ran­ge of out­door infrared hea­ters in various designs, per­for­mance levels and pri­ce clas­ses, BURDA WTG also offers com­ple­te sys­tem solu­ti­ons inclu­ding light and sound for out­door hos­pi­ta­li­ty and pri­va­te terraces.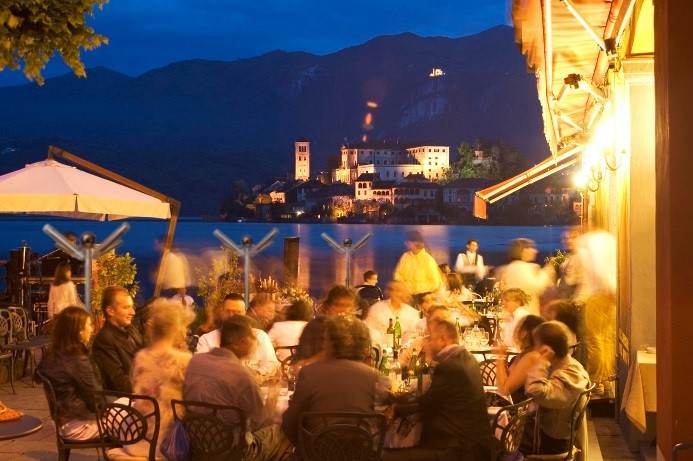 Expand the outdoor area with infrared heaters and extend the season
The gas­tro­no­my, bad­ly shaken by the Coro­na cri­sis, is worried about sur­vi­val in the coming autumn / win­ter sea­son. Many guests pre­fer to sit out­side ins­tead of insi­de, becau­se viru­s­es spread less out­doors than in stuffy guest rooms despi­te all hygie­ne and distance rules. One way out offer hea­ted out­door are­as with radi­ant hea­ters with infrared heat. Com­pared to gas-powered patio hea­ters, they have seve­ral advantages:
Infrared radi­ant hea­ters do not requi­re any equip­ment other than elec­tri­ci­ty and are the most envi­ron­men­tal­ly fri­end­ly hea­ting alter­na­ti­ve to CO2-pro­du­cing gas hea­ters – even more so when ope­ra­ted with green electricity.

Infrared hea­ters can be used fle­xi­bly. They are sui­ta­ble for wall and cei­ling moun­ting, for umbrel­la or tent instal­la­ti­on or as a free-stan­ding device.

IR patio hea­ters heat pre­cis­e­ly with infrared radia­ti­on, which gene­ra­tes heat in the body and is not lost to the sur­roun­ding air, as is the case with con­vec­tion heat.

The slight­ly hig­her acqui­si­ti­on cos­ts have alre­a­dy amor­ti­zed within a few months, becau­se an IR hea­ter covers about three times the area of ​​a con­ven­tio­nal gas hea­ter and cau­ses around 70 per­cent less costs.
| | GAS HEATER | INFRARED HEATER |
| --- | --- | --- |
| Ope­ra­ti­on wit­hout smell | x | √ |
| Ope­ra­ti­on wit­hout noise | x | √ |
| Ope­ra­ti­on wit­hout rai­sing dust | x | √ |
| No oxy­gen consumption | x | √ |
| Fuel | Gas | Elec­tri­ci­ty |
| Main­ten­an­ce-free | x | √ |
| Wall and cei­ling mounting | x | √ |
Short-wave infrared heaters (IRA) are the most effective patio heaters
Infrared hea­ters with short­wa­ve offer the best heat out­put in out­door are­as due to the high radia­ti­on inten­si­ty. Short wave radia­ti­on pene­tra­tes deeper into the skin and crea­tes a more inten­se fee­ling of warmth than medi­um or long wave emit­ters. Abo­ve all, less heat ener­gy dis­si­pa­tes into the cir­cu­la­ting air, in con­trast to radi­ant hea­ters with medi­um and long wave radia­ti­on or with gas.
Our recommendations for patio heaters with infrared shortwave: