5 Tips for patio design with radiant heaters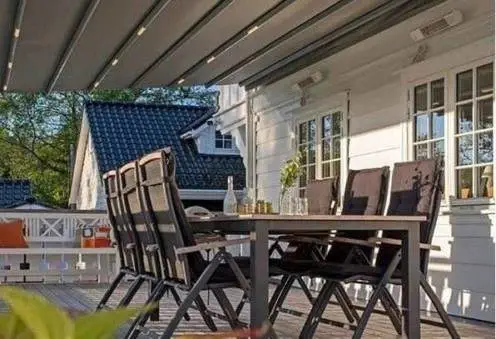 To create a nice and cozy atmosphere on the terrace even on cold spring days and on cool summer nights, we have put together a few tips on how infrared heaters can be integrated into the terrace landscape with little effort and with great visual appeal.

TIP 1: Choosing the perfect patio heater model
Every terrace has its own, individual look. The demands of the users are also different in terms of design and functionality. BURDA is one of the leading manufacturers on the market that offers an unmatched variety of products. We can rightly claim to have the right solution for every taste and need. In addition to our three radiant heater product series RELAX GLASS, TERM2000 and SMART,  we also offer with BURDA MODULAR patented system solutions that combine infrared heaters with LED lighting, cooling systems and/or Bluetooth speakers.
Choose your patio heater!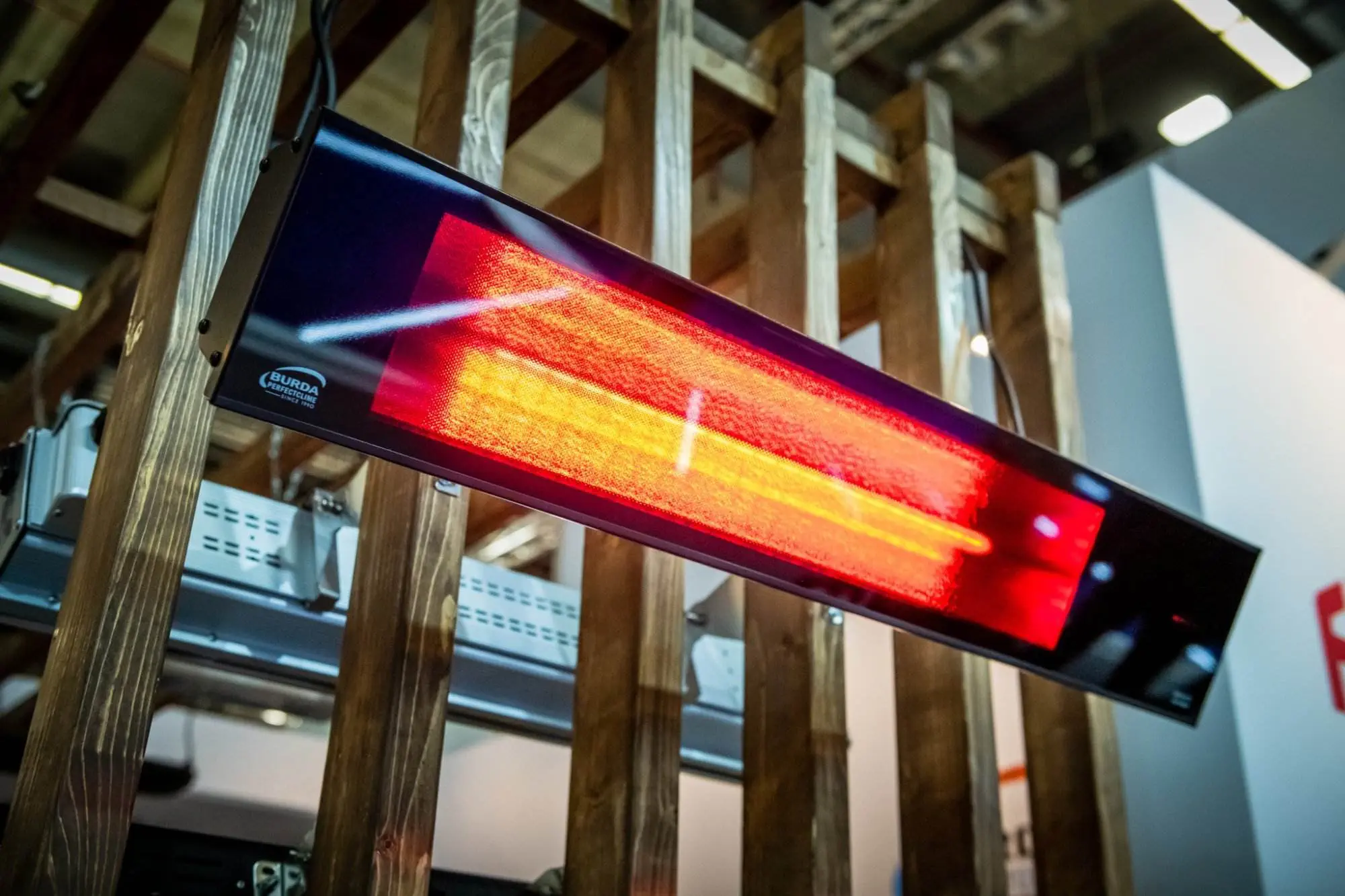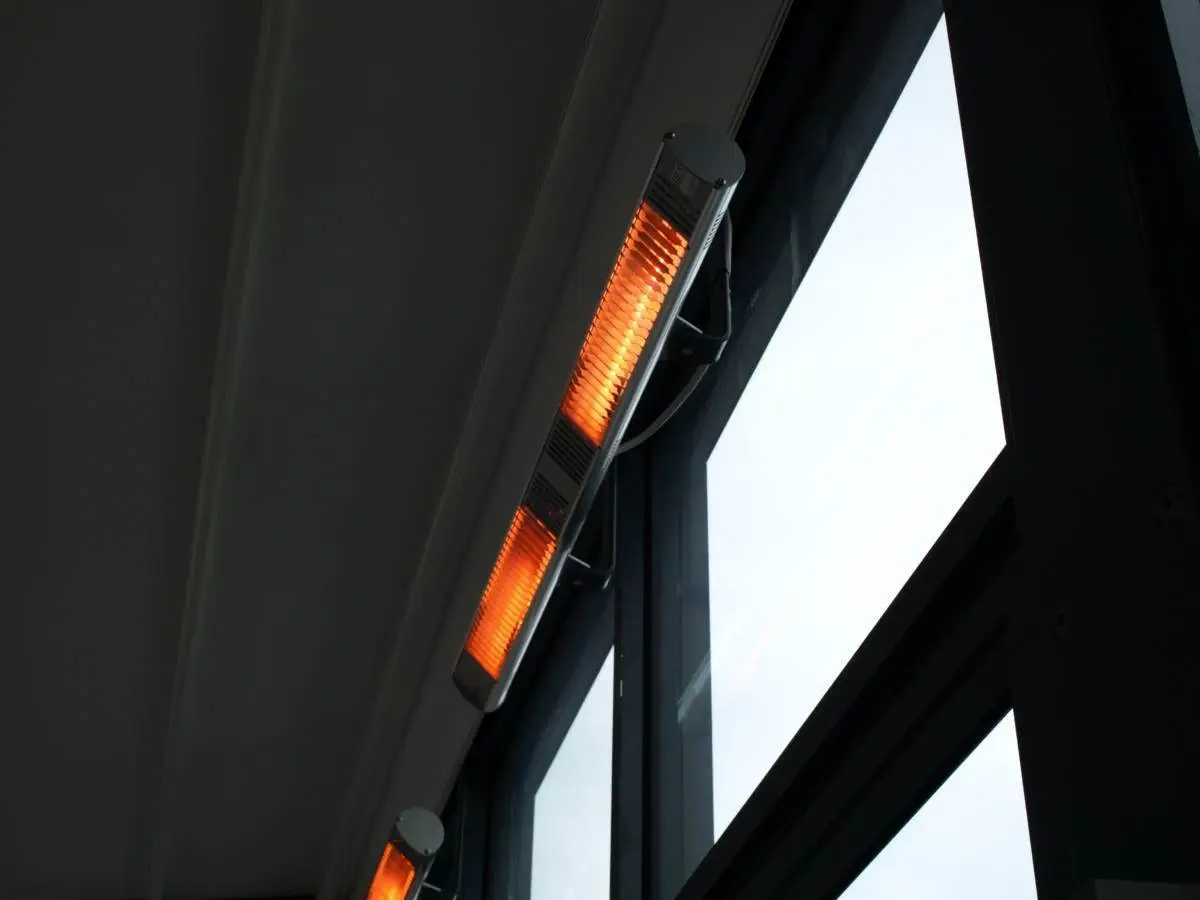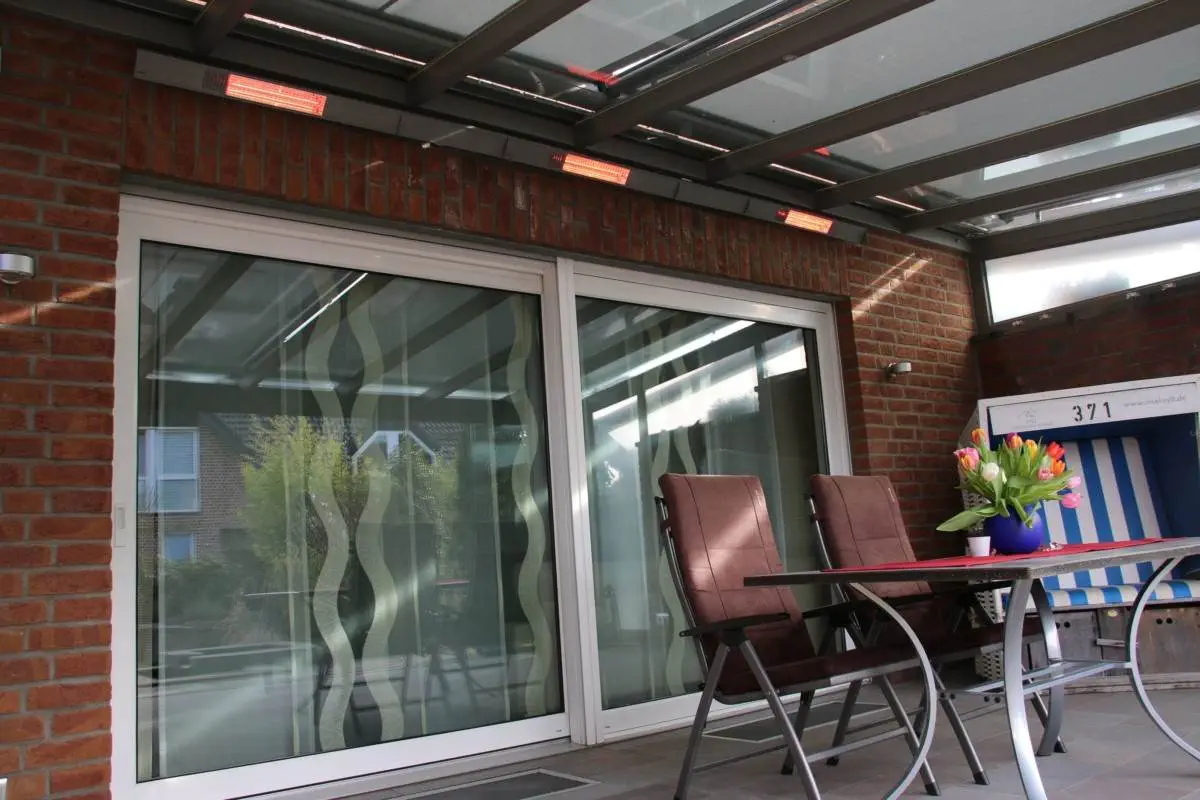 TIP 2: Decide on a color that matches the patio furnishings or awning
Choose the radiant heater to match the patio decor, the awning color, the color of the slat roof or other sun protection. Depending on the product series, we offer various standard colors. However, there is also the option of ordering the heater in a custom finish at an additional cost.
case colour: black, white or silver
glass colour: white or black
case colour: black, white, anthracite or polished aluminum
other RAL colours at an additional cost
case colour: black, white, silver and red (only SMART TOWER)
TIP 3: Calculate the required wattage for the heating area

Various factors play a role in finding out what power an infrared heater must have to ensure that the desired outdoor area is supplied with sufficient heat:
Is the terrace / balcony open or protected? Open areas require more power than protected or covered terraces / balconies.

How big is the ares? Should only a certain area, for example the seating area, be in the area of ​​thermal radiation or the entire outdoor area?
Recommendations for calculating the heat output in watts (W) according to the area in square meters (m²)
TERM2000 and SMART IRA shortwave heater:
250W/m² for outdoorno wind
300W/m² for outdoorpartly windy
400W/m² for very cold outdoorareas like seaside/mountains
RELAX GLASS IRA shortwave heater:
350W/m² for outdoor no wind
 400W/m² for outdoorpartly windy
500W/m² for very cold outdoor areas like seaside/mountains
TIP 4: How would you like to fix the spotlight – wall, ceiling, awning, screen … or prefer ceiling installation?
Everyone can easily install BURDA infrared heaters on the terrace or balcony. Here is an overview!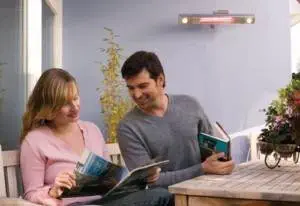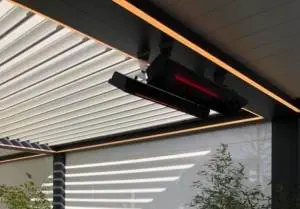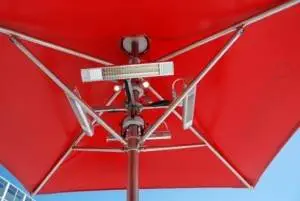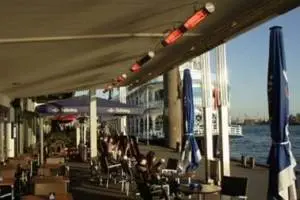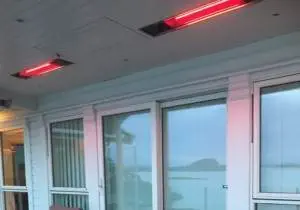 As standard, the infrared heaters are equipped with brackets for easy wall mounting.
Depending on the model, we offer various fastenings for ceiling mounting.
With a Velcro fastener for mounting on round bars, for example for parasols.
The patio heaters can easily be hung under the awning with special awning brackets.
flush mounted ceiling installation

With frame for the RELAX GLASS and SMART IP24 radiant heater series.
TIP 5: Would you like to control / dim the heater conveniently via radio or Bluetooth?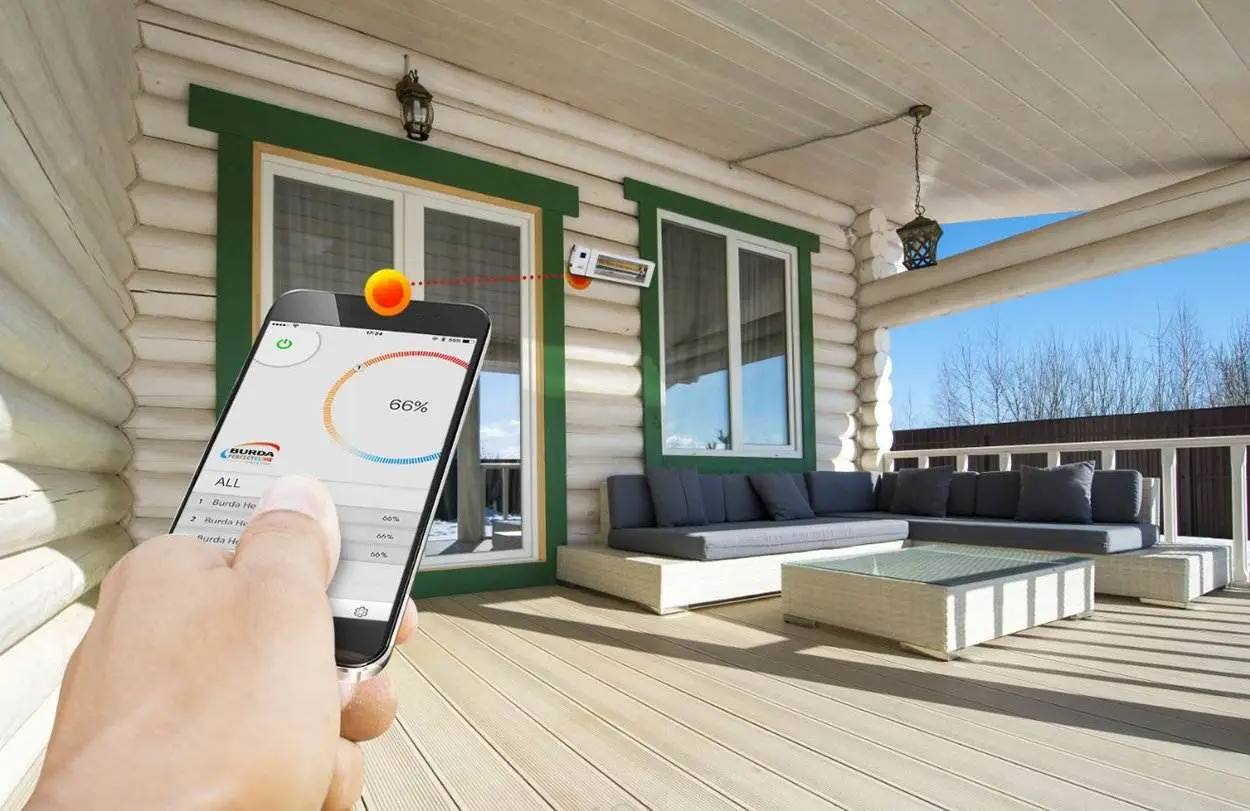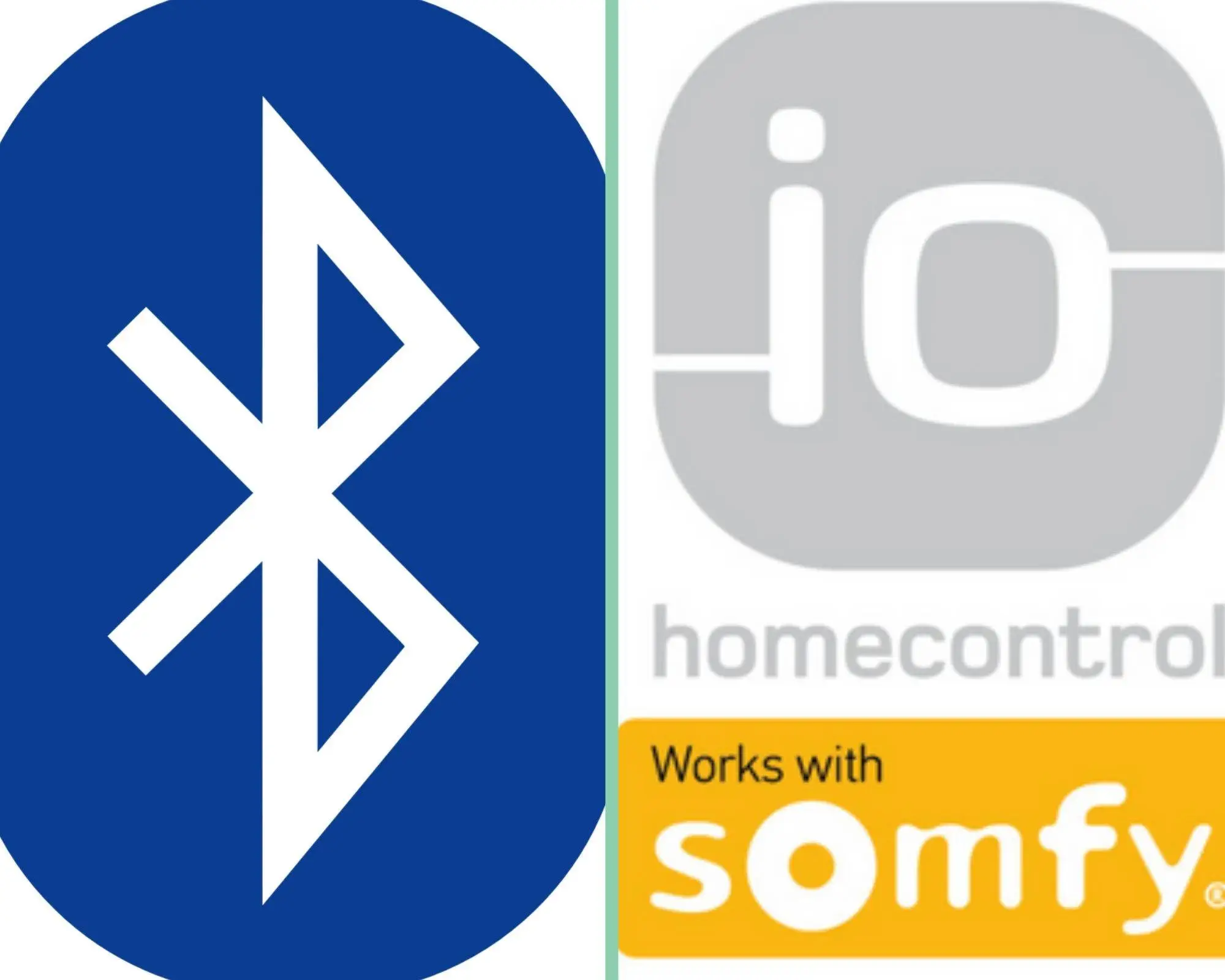 Then we recommend our Somfy io radiant heaters RELAX GLASS io . They are compatible with the leading radio control system io-homecontrol® and can be easily integrated into the system. On the other hand, we offer our Bluetooth radiant heaters from the TERM2000 and SMART series, which are controlled wirelessly via smartphone or tablet.